Page Menu
Oat Groats & Roasted Veggie Arugula Salad with Lemony Chia Seed Dressing
Prep Time: 10 minutes Cook & Roast Time: 45 minutes Makes: 2-4 servings
½ head red cabbage, cut into small wedges
2 cups Brussel sprouts, cut in half
3 medium carrots, cut 2" pieces
1 large portabella mushroom, cut into slices
1 large zucchini, cut into spears
Oil, salt, and pepper to taste
1 cup gluten-free oat groats
2 tablespoons fresh lemon juice
1 teaspoon Dijon mustard, no sugar added
1 teaspoon honey, raw local is best
1. Preheat oven to 400F. Micro-steam carrots and Brussel sprouts, as these tend to take longer to roast. Arrange vegetables in large baking pan. Drizzle ~1 tablespoon olive oil, salt, and pepper to taste. Cover with baking foil and roast for ~20-25 minutes or until veg are fork tender.
2. Rinse oat groats. Add groats and water to a medium saucepan. Bring to a boil, cover, and reduce heat. Simmer for ~40-45 minutes or until groats are tender but chewy.
3. Whisk ingredients for dressing in a small bowl.
4. Arrange arugula on plate, top with veg, groats and dressing.
IBD-AID™ Phase III (as tolerated).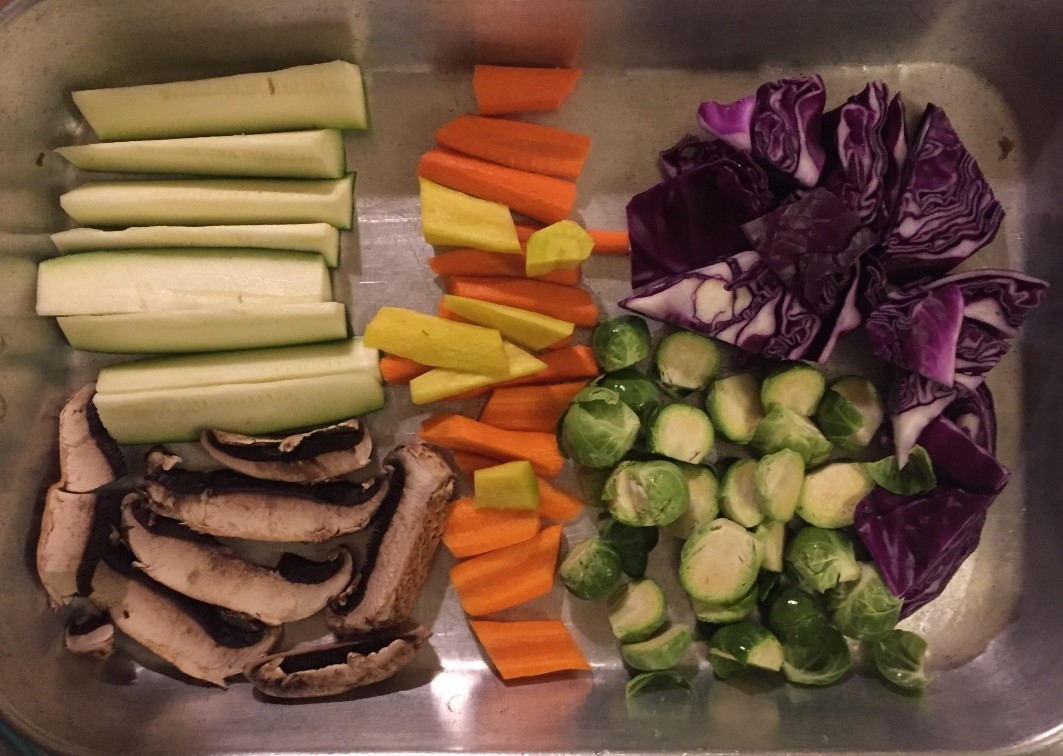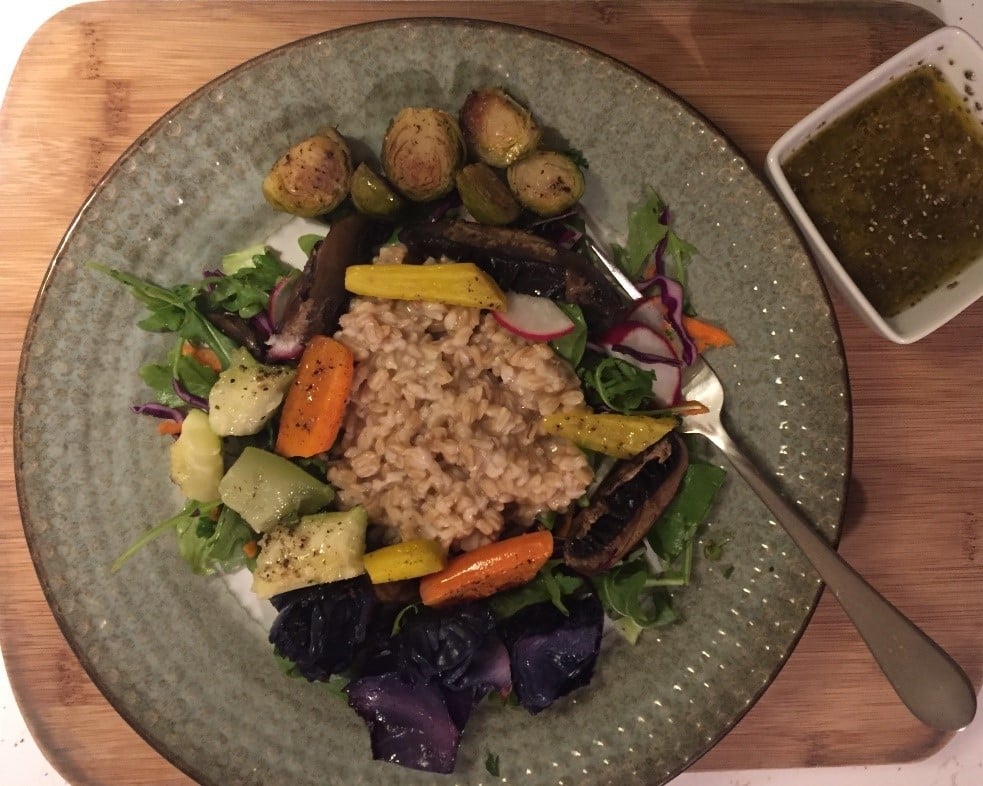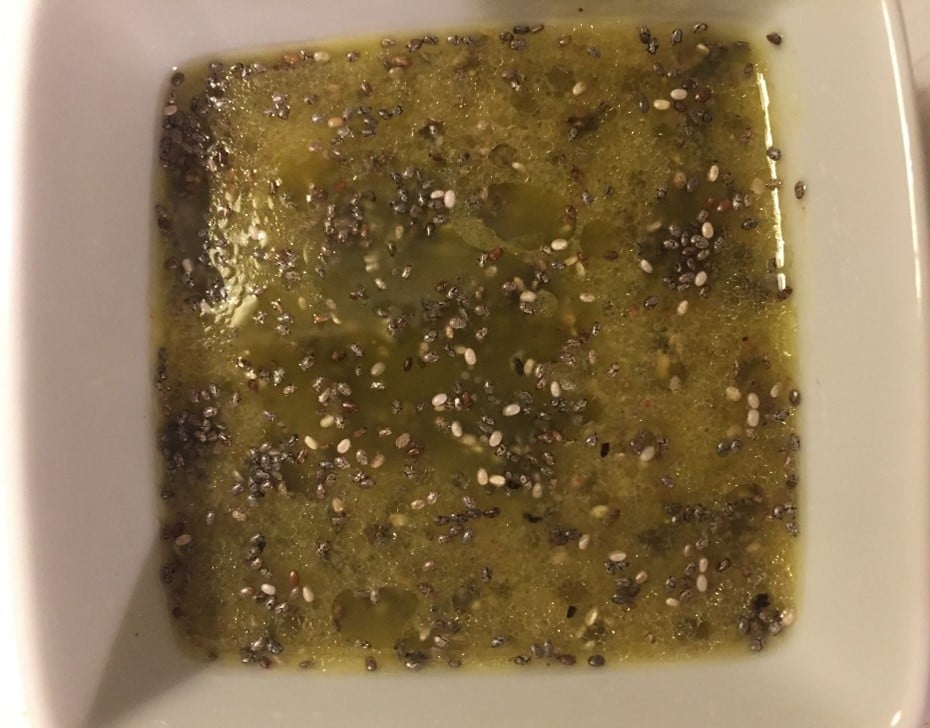 Recipe & Image Credit: Rene Maserati