Page Menu
Beet Hummus
Prep Time: 15 minutes Makes: 2 cups
Ingredients:
1 cup chopped beets, micro-steamed
1 15-ounce can chickpeas
2-3 cloves minced garlic
¼ cup tahini
Juice of 1 lemon
2 tablespoons olive oil
Salt to taste
Directions:
Micro-steam the beet- place 2-3 tablespoons water in bowl with chopped beat. Cover and microwave for 3-4 minutes or until tender. Let cool for a few minutes.
Add ingredients into a food processor, adding a few tablespoons of water if needed, and blend until creamy.
Recipe adapted by Rene Maserati from https://www.ambitiouskitchen.com/roasted-beet-hummus/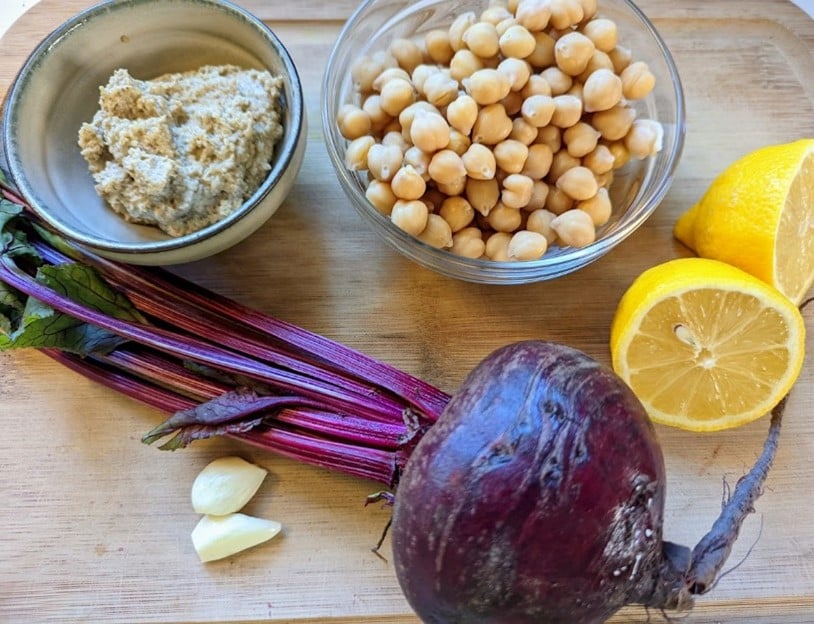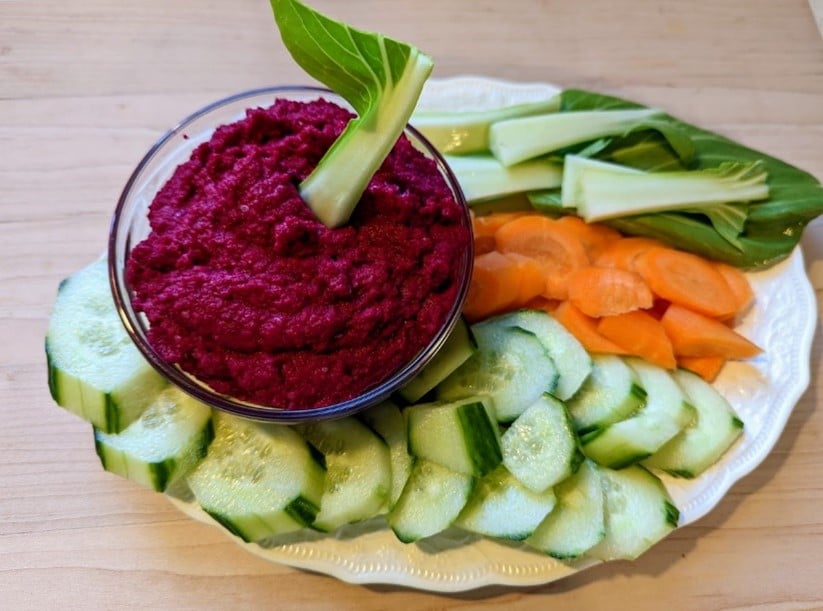 Beet Hummus IBD-AID Phases II & III (as tolerated). Please see IBD-AID Foods List to adapt recipe according to phase and tolerance. Pictured vegetables for dipping IBD-AID Phase III (as tolerated).
Image Credit: Rene Maserati