Page Menu
Soft and Fluffy Ginger Cookies
Prep Time: 10 minutes Bake Time: 13-15 minutes Makes: 15 cookies
Dry Ingredients:
1 cup blanched almond flour
1 cup oat flour
1 teaspoon baking soda
1 teaspoon baking powder, gluten-free, aluminum-free
1 ½ teaspoons ground ginger
1 ½ teaspoons cinnamon
½ teaspoon ground cloves
1 ½ teaspoons chia spice
½ teaspoon sea salt
Wet Ingredients:
1 egg
1/3 cup honey, raw local is best
¼ cup coconut oil, slightly melted
1 teaspoon vanilla
1 tablespoon non-dairy milk, unsweetened
1 ½ tablespoons fresh grated ginger
Directions:
Preheat oven to 350oF. Line baking sheet with parchment paper. Set aside
Whisk dry ingredients in a large mixing bowl for 2-3 minutes. Set aside.
Cream together egg and honey with electric beaters for ~5 minutes or until mixture doubles in size and forms ribbons. This will help the cookie bake light and fluffy. Add oil, milk, and vanilla and beat for another 30 seconds.
Stir dry ingredients into wet ingredients. Chill dough for ~30 minutes in refrigerator.
Spoon dough onto baking sheet, flattening each cookie. Bake for 13-15 minutes or until golden brown.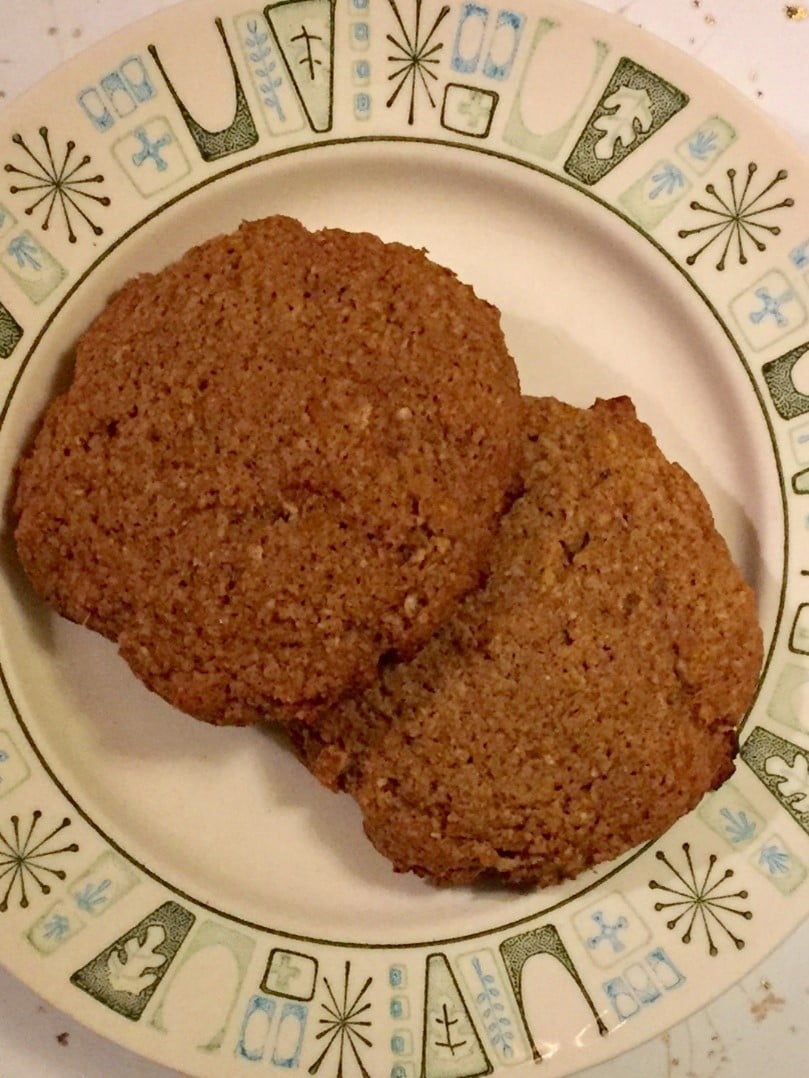 Recipe & Image Credit: Rene Maserati
IBD-AID Phases II & III (as tolerated). For Phase I, make sure cook is a soft consistency. May need a dip to keep moist.