Page Menu
Pumpkin Pie Chia Seed Parfait
Prep Time: 5 minutes Refrigeration Time: 4-6 hours Serves: 6-8
Ingredients:
1 cup pumpkin puree (unsweetened)
2 ½ cups cashew milk (or non-dairy milk of choice)
2/3 cup raw cashews, soaked for 4 hours
1 tablespoon pumpkin pie spice (no sugar in the ingredients)
2 teaspoons cinnamon
2 teaspoons vanilla
½ teaspoon sea salt
¾ cup pitted dates, chopped (can substitute with date paste)
¼ cup chia seeds (may need to be ground)
Yogurt topping for parfait- 1-2 cups plain Greek yogurt, 1-2 teaspoons raw honey, dashes of cinnamon to taste. Stir and set aside.
Directions:
Soak cashews 4 hours, or overnight. Drain, rinse, and set aside.
Chop dates. Place in bowl and cover with hot water. This is optional but it helps to soften them for blending. Gather the remaining ingredients while they soak. Drain and set aside.
Combine all ingredients except for chia seeds in a high-speed blender until smooth.
Pour mixture into medium mixing bowl and stir in chia seeds until well-incorporated.
Cover and refrigerate for 4-6 hours.
To make the parfait: Place a few spoonsful of chia pudding in the bottom of a clear glass or bowl. Follow with a layer of yogurt mixture, then another layer of pudding, until desired serving size is reached.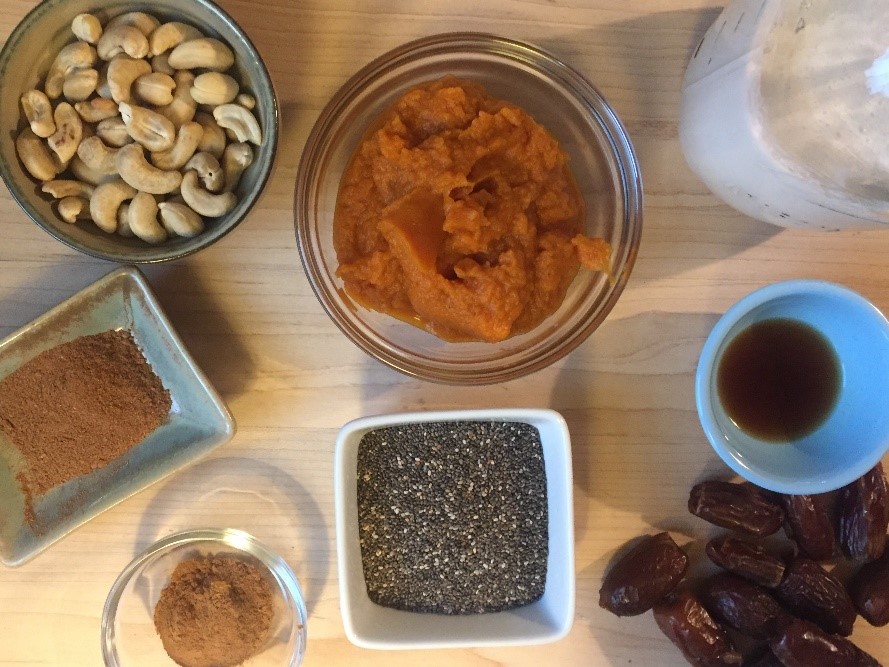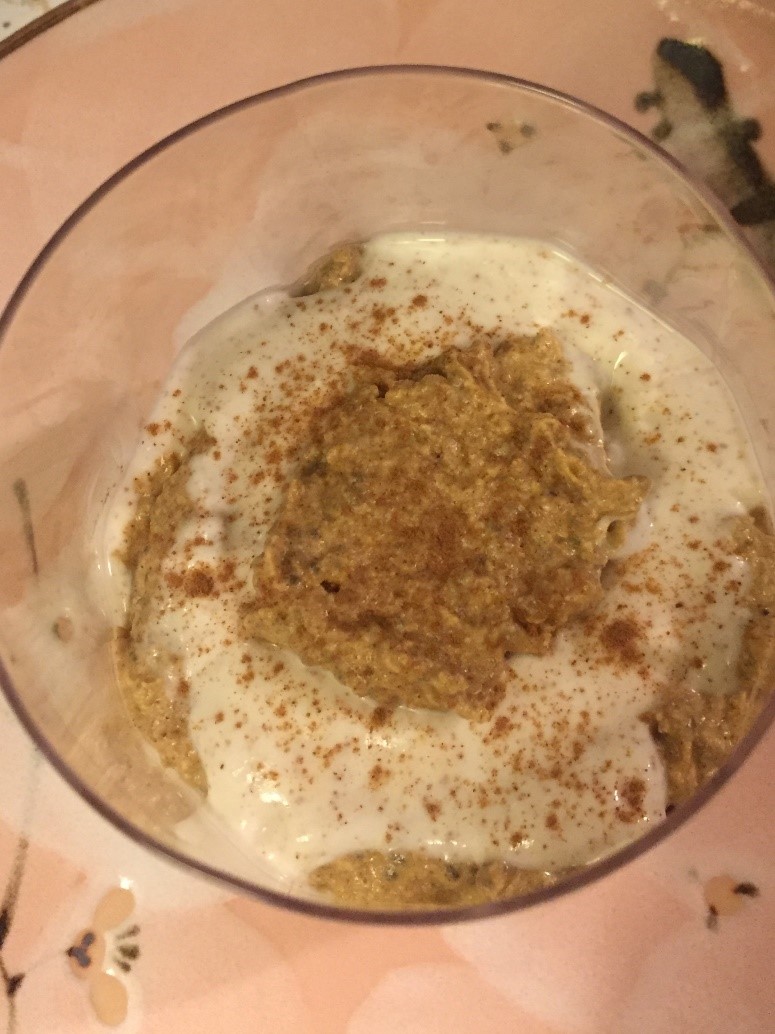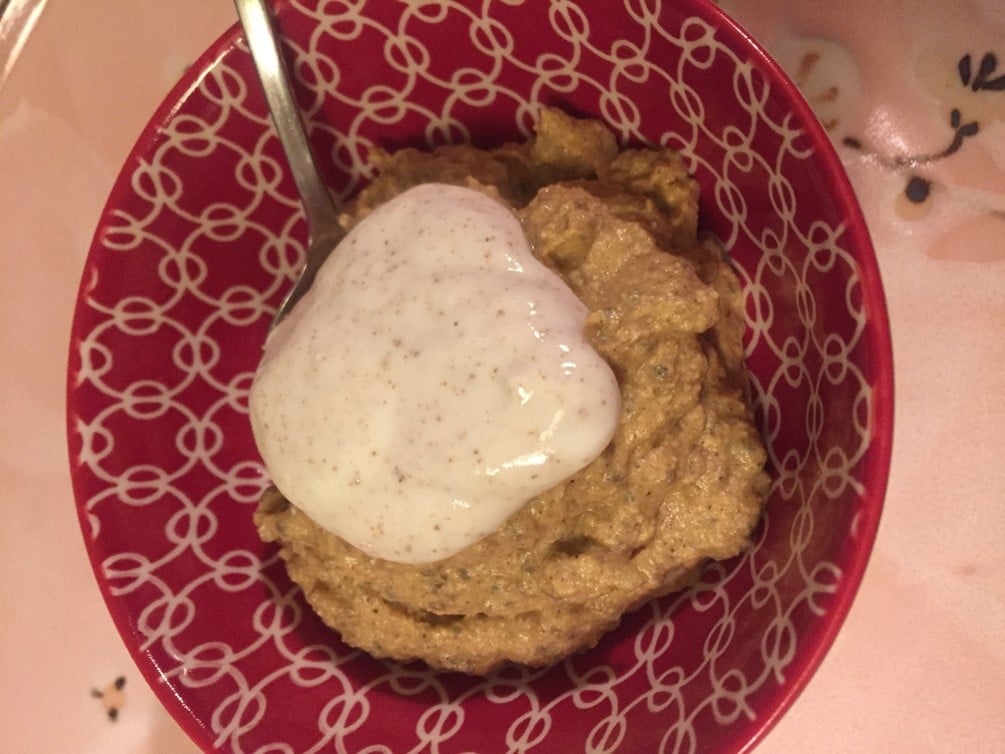 IBD-AID Phases II & III (as tolerated). For Phase 1, eliminate dates from recipe and use honey for sweetener, to taste. May need to puree recipe with chia seeds for phases I and II (as tolerated). See IBD-AID Foods lists to adjust for phases.
Recipe and Image Credit: Rene Maserati