Page Menu
Golden Applesauce
Prep Time: 10 minutes Cook Time: 15-20 minutes Makes: ~2 cups
Ingredients:
3 medium apples, peeled, cored, and chopped
1 ½ teaspoons cinnamon
½ teaspoon ground turmeric
½ teaspoon nutmeg
1 teaspoon fresh grated ginger
Directions:
Place apples in medium saucepan and cover with water so that apples are just covered (about ¾ cup water). Bring to a boil over medium heat.
Add spices. Reduce heat and simmer for 15 minutes or until apples are fork tender.
Remove from heat and let sit for ~5 minutes.
If the apple mixture still has a lot of water, use a slotted spoon to place apple mixture in a blender. Add a few spoonsful of the spiced water to the blender. Vent the steam and blend until smooth.
IBD-AID™ Phase II and III (as tolerated)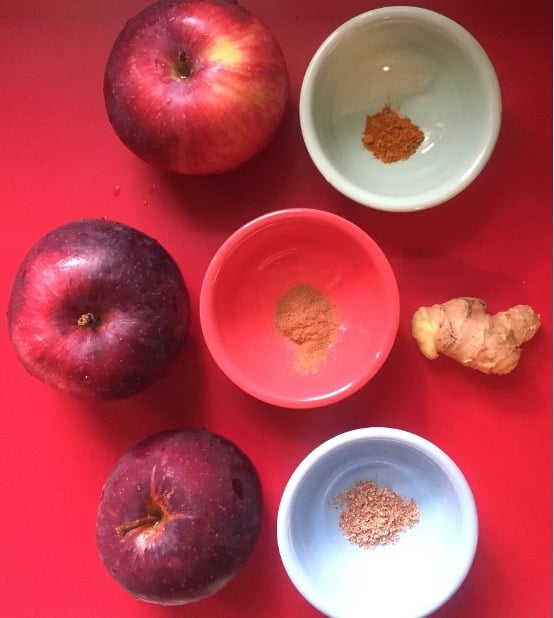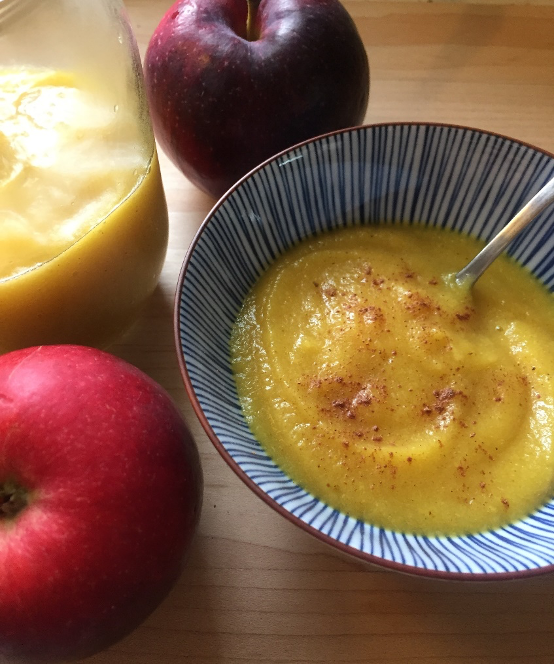 Recipe & Image Credit: Rene Maserati