Page Menu
Thanksgiving Turkey Bake
Prep Time: 25 minutes Bake Time: 20-25 minutes Makes: 8 servings
Ingredients:
2 tablespoons olive oil, divided
2 lbs. lean ground turkey
1 medium onion, fine chopped
2 cups carrots, chopped
2 stalks celery, chopped
1 cup mushrooms, sliced
1 medium apple, peeled and diced
1 teaspoon fresh sage, minced
2-3 sprigs fresh thyme, stems removed
1 tablespoon fresh sage, chopped
½ teaspoon sea salt
½ teaspoon black pepper
3-4 tablespoons oat flour
2 cups chicken broth (no sugar in the ingredients)
8 classic drop biscuits*, cut into cubes
2 large eggs, whisked
Optional: 2/3 cup dried cranberries, unsweetened* (Phase III, as tolerated)
Directions:
Heat 1 tablespoon oil in a large skillet over medium high heat. Add turkey and cook 8-10 minutes or until brown. Break up any larger pieces with a spoon. Remove from heat and set aside.
Micro steam the carrots- Add carrots and 2 tablespoons water to a microwave safe dish. Cover with a damp paper towel. Microwave for 2 ½ minutes. Carefully drain and set aside.
Heat remaining oil in the same skillet over medium high heat. Add onion, garlic, celery, and mushrooms. Cook ~2-3 minutes or until soft. Add turkey, carrots, seasoning, and flour. Stir to coat, ~ 30 seconds. Add 2 cups broth and cook until thick. Transfer turkey mixture to a baking dish. Top with classic drop biscuits cubes. Whisk eggs and pour over mixture.
Bake 20-25 minutes. Let cool for 10 minutes and serve.
IBD-AID Phase III (as tolerated). For IBD-AID Phase II, remove optional craisins, may need to cook vegetables longer or omit celery (as tolerated).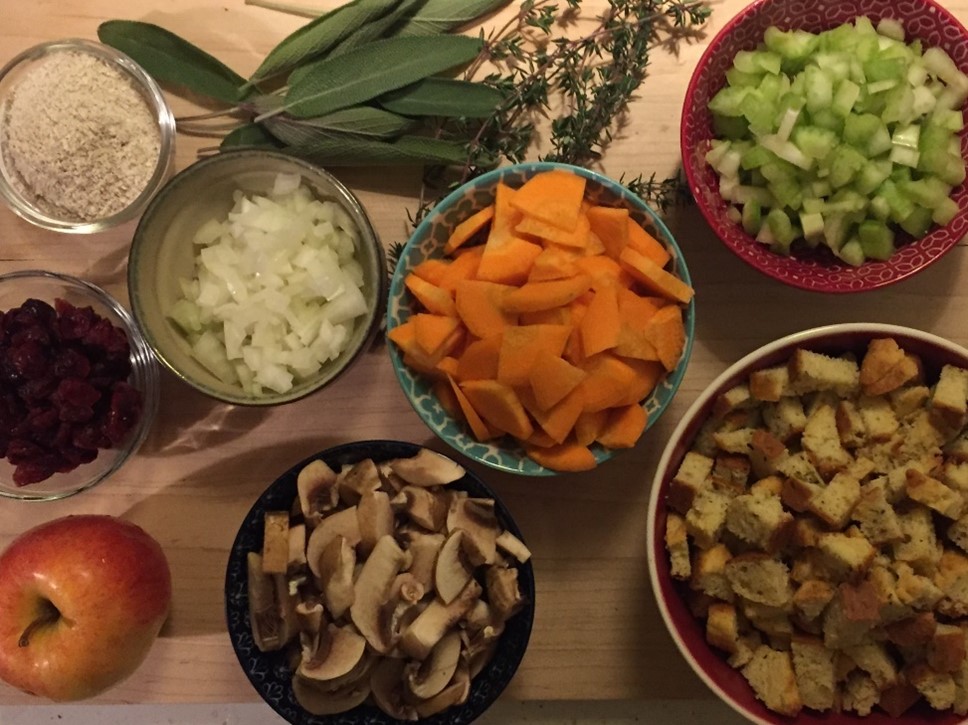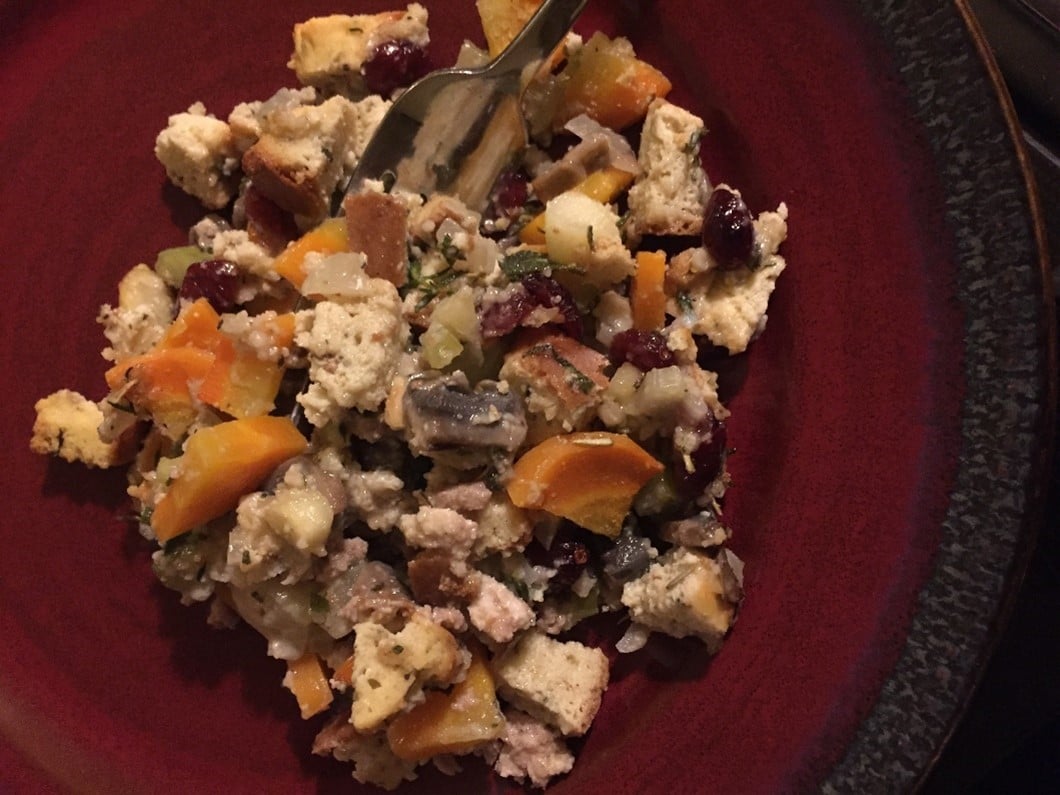 Recipe & Image Credit: Rene Maserati