Page Menu
Fall Pumpkin Spice Smoothie
Servings=1
Ingredients
1/2 cup chilled pumpkin puree (no sugar added in the ingredients)
1 frozen banana
1/2 cup unsweetened almond milk
1/2 cup unsweetened plain or vanilla almond yogurt (or yogurt of choice)
1 tablespoon ground flaxseed (or unsweetened smooth nut butter of choice)
1 tablespoon honey
1/2 teaspoon ground cinnamon
Dash of ground nutmeg
Dash of ground ginger
Dash of allspice
Optional: Add a handful of spinach if you don't mind compromising the orange color – you won't be able to taste the spinach, but it's an easy way to get extra nutrients.
Feel free to adjust the amount of spices to your preference
Instructions
1.) Add all ingredients to blender & blend until smooth.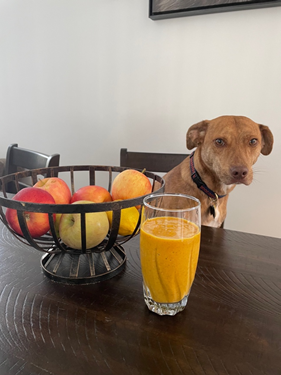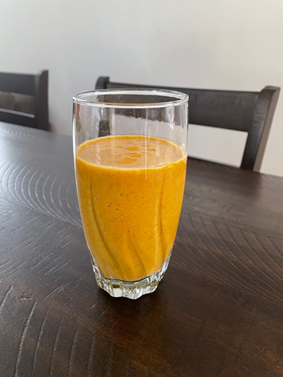 Recipe & Image Credit: Sierra Anderson, M.D. Candidate, Class of 2023
University of Massachusetts Chan Medical School
IBD-AID Phases I, II, and III (as tolerated)