Page Menu
Pumpkin Oat Flour Hemp & Chia Seed Pancakes
Cook Time: 20-25 minutes Makes: 8 med.-lg. pancakes
1 cup plain kefir (or non-dairy milk of choice)
1 egg (or egg substitute)
2 tablespoons melted coconut oil
2 tablespoons honey, raw local is best
1 ¼ teaspoon baking powder
1/8 teaspoon ground nutmeg
2 tablespoons hemp seeds* (may need to presoak)
1 tablespoon chia seeds* (may need to presoak)
1. Whisk kefir, pumpkin, egg, oil, vanilla, and honey in a large mixing bowl.
2. Whisk flour, baking powder, baking soda, spices, hemp, and chia seeds in a medium mixing bowl.
3. Add dry ingredients to wet ingredients and whisk to combine. Mixture will get thicker as it sits because of the chia seeds.
4. Heat a lightly greased griddle pan on the stove top. Pour ~1/3 cup of batter onto gridle, 2 at a time. Cook for ~5 minutes or until batter on top becomes bubbly and you can easily slide a spatula under the pancake. Flip pancake & cook other side until golden brown. Optional: Top with plain Greek yogurt and sprinkle with cinnamon.
IBD-AID Phases I*, II*, & III (as tolerated). *For phase I & II, may need to presoak and use ground chia and hemp seeds (as tolerated). See IBD-AID Foods List.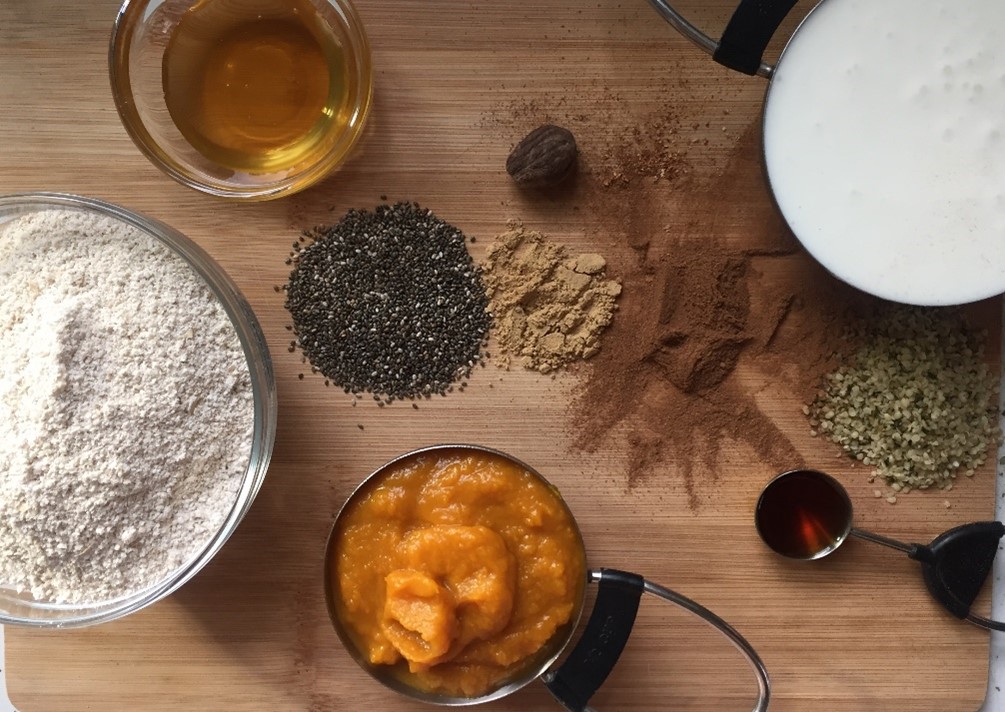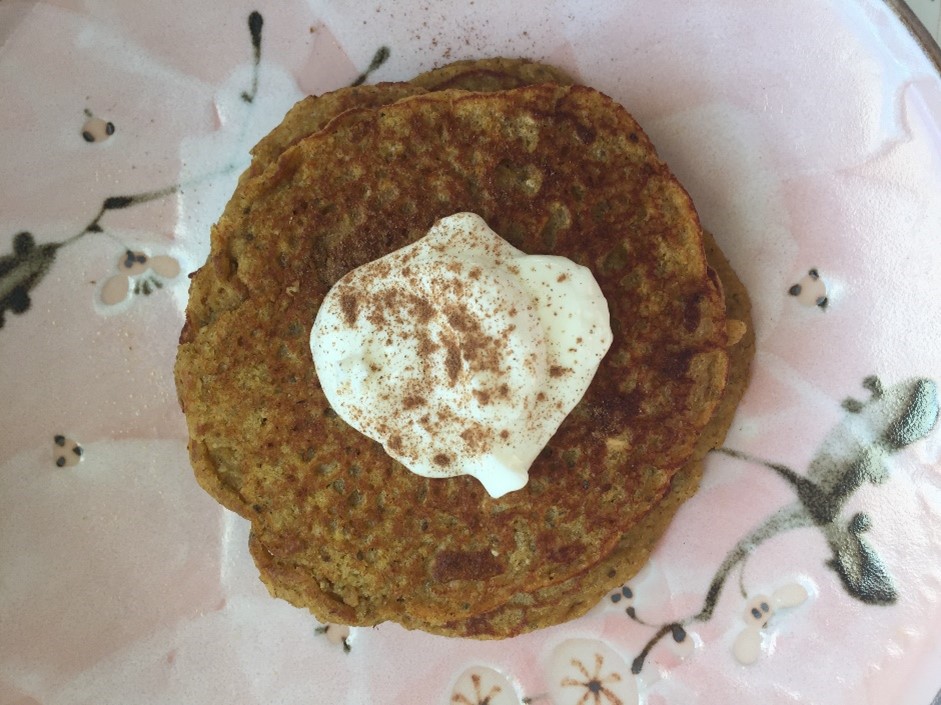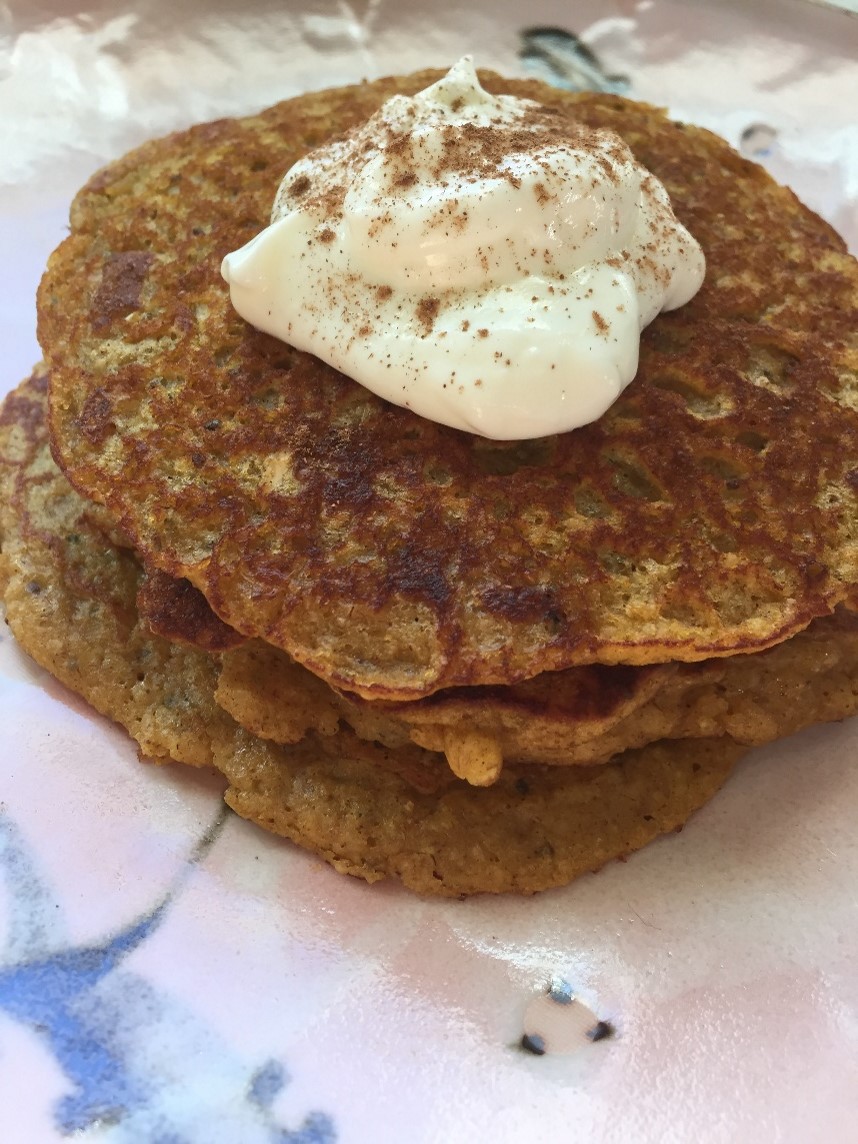 Recipe & Image Credit: Rene Maserati