Page Menu
Banana Oat Mini Muffins with Streusel Topping
Prep Time: 10 minutes Bake Time: 25-30 minutes Makes: 24 mini muffins
1 cup gluten free rolled oats
1 cup gluten-free oat flour
1 teaspoon ground cinnamon
1 flaxseed egg (1 tablespoon ground flaxseed + 3 tablespoons warm water)
3 tablespoons coconut oil, melted
½ teaspoon ground turmeric
2 tablespoon coconut oil, melted
1. Preheat oven to 350 degrees F. Line mini muffin pan with muffin liners.
2. Combine oats, oat flour, cinnamon, baking soda, and sea salt in a large mixing bowl.
3. Prepare flaxseed egg and let set for 5 minutes.
4. Grind pecans in spice grinder or blender until crumb texture. Combine with almond flour, sea salt, cinnamon, ginger, and turmeric in a medium mixing bowl. Stir in honey and coconut oil until large crumbs form. Set aside.
5. Add banana, honey, and flax egg to dry ingredients for muffin mix.
6. Drop 1 small spoonful of muffin batter into muffin liners. Top with streusel and bake. If streusel is turning too dark, cover with foil until muffins are done. Use toothpick to test.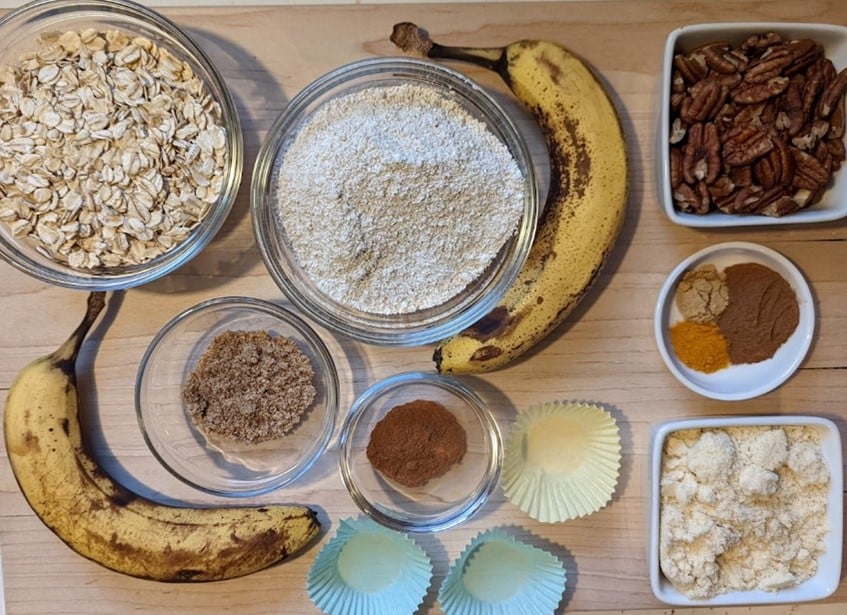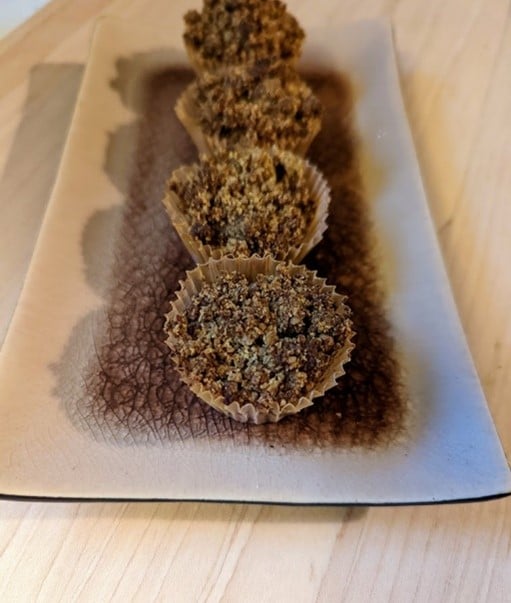 IBD-AID Phase III (as tolerated). For IBD-AID Phase I and II, muffins should be soft/moist and streusel topping can be made with a smooth nut butter instead of almond flour and pecans (as tolerated). Please see IBD-AID Foods List to adapt recipe according to personal tolerance and phase.
Recipe and Image Credit: Rene Maserati