Page Menu
Curry Kale Cauli Rice
Prep Time: 10 minutes Cook Time: 15-20 minutes Makes: 4 servings
Ingredients:
1 14-ounce bag frozen cauli rice
½ cup frozen green peas
1 small leek, sliced thin
½ bunch kale, chopped into fine ribbons
2-3 cloves garlic, minced
1 tablespoon fresh grated ginger
1-2 tablespoons curry powder
Handful fresh chopped cilantro
Directions:
Sweat onion and leek in large skillet over medium-high heat by adding a splash of oil or water to the skillet. Cook until soft. Add garlic, ginger, and curry powder. Stir for ~30 seconds or until fragrant.
Add kale, cauli rice, and peas, plus ½-1 cup water (or broth). Cook until kale is soft, ~10 minutes. Top with fresh cilantro.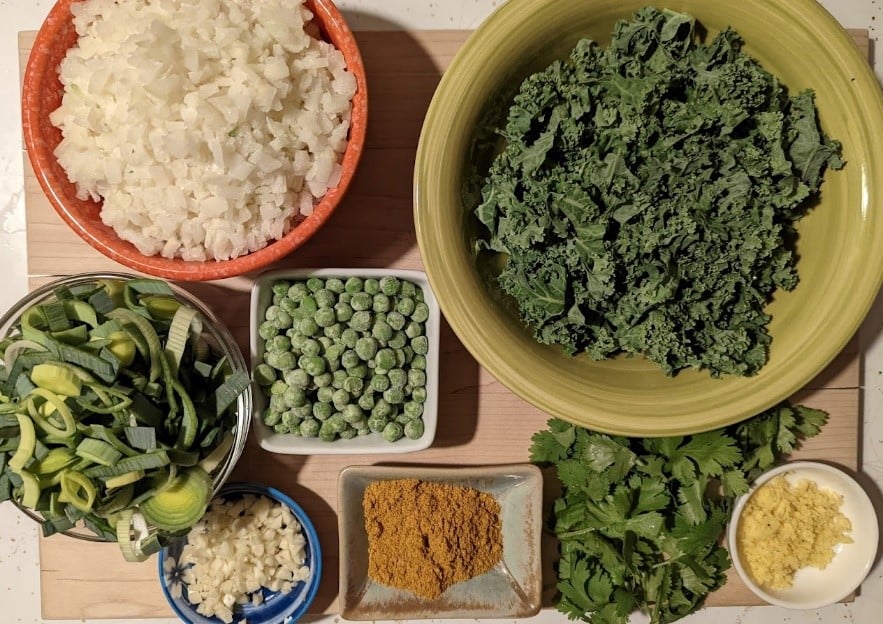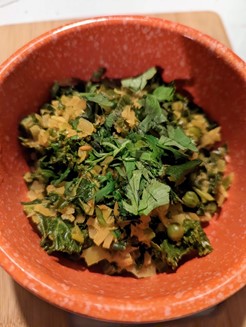 Recipe and Image Credit: Rene Maserati
IBD-AID Phase III (as tolerated).