Page Menu
Diabetic Recipe: Potato Latkes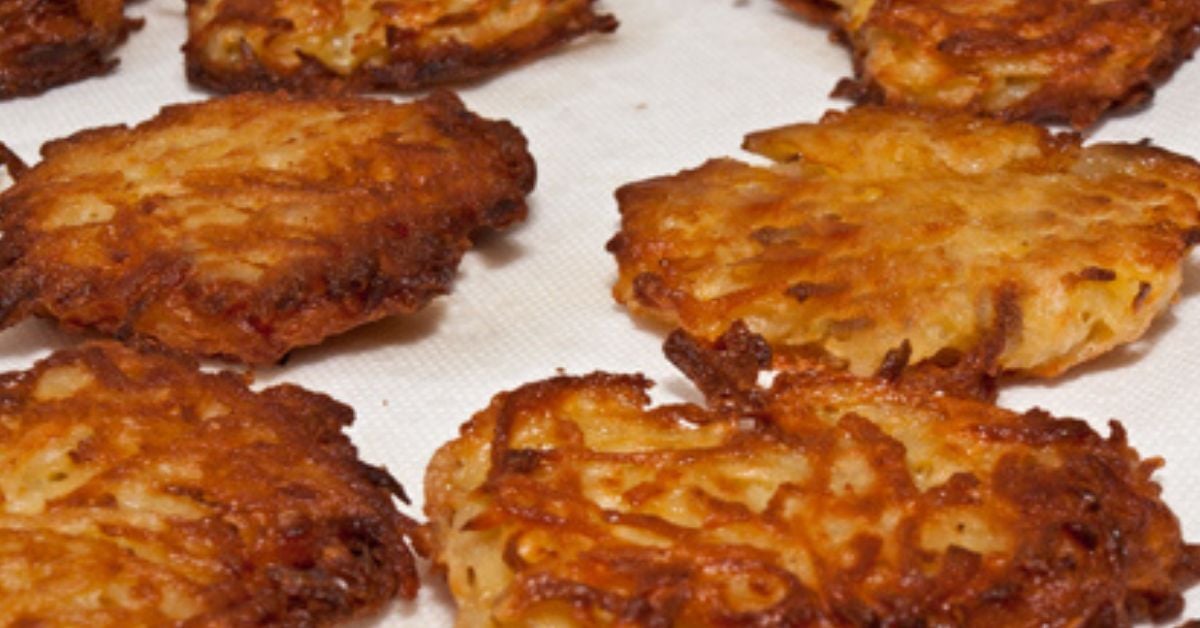 Recipe makes 8-10 latkes | serving size = 1 latke
Ingredients
One pound of peeled and shredded Russet potatoes

¼

cup grated or finely chopped onion
One large egg
6 Tablespoons egg substitute
2-3 Tablespoons low-sodium matzo meal
1 teaspoon salt
2 teaspoons canola oil
Instructions
1. Wring the potatoes in a cheesecloth or paper towels to extract as much water as possible
2. Mix in a bowl the shredded potatoes, onion, egg, egg substitute, matzo meal and salt.
3. Heat the oil in a large non-stick skillet over medium-high until hot. Spread the oil evenly covering the entire bottom of the skillet. Place ¼ cup of potato mixture into the hot oil and pressing down to form a patty (about ½ inch thickness). Recipe should make 8-10 latkes.
4. Spray the tops of each latke with canola cooking spray. Brown on one side - about 3 minutes - then flip and brown the other side. Remove and place on paper towels to absorb some of the oil. Serve hot.
Latkes are traditionally served with applesauce.
Nutrition per Serving
Calories: 71
Protein: 3 g
Fat: 1 g
Carbohydrates: 12 g
Dietary Fiber: 1 g
Recipe adapted from Diabetic Gourmet Magazine
It's important to pay attention to serving size. Everyone's dietary needs and restrictions are unique. Check with your diabetes care team about specific questions or concerns.