Page Menu
Diabetic Recipe: Chipotle Hummus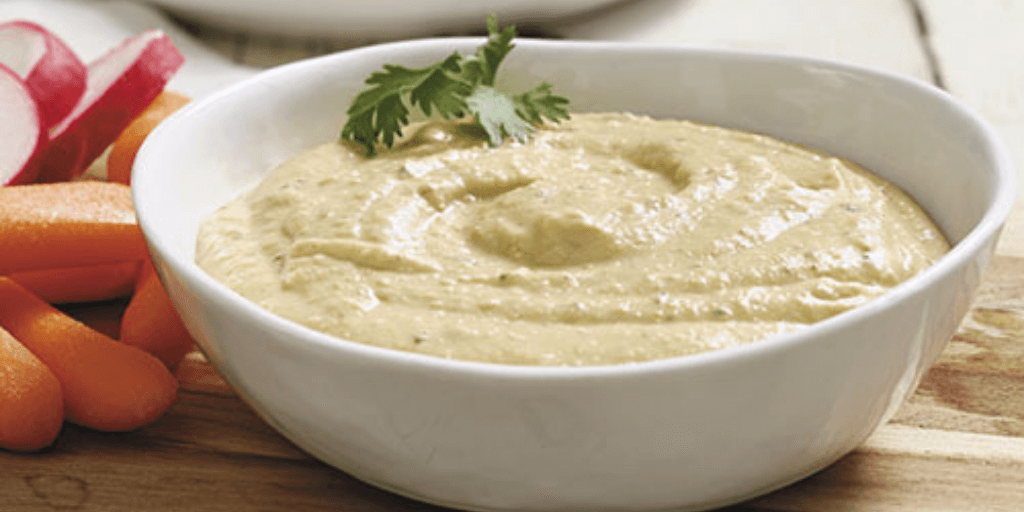 Makes 12 servings - Serving size is 2 tablespoons
Ingredients
15-oz. can of chickpeas a/k/a garbanzo beans, drained and rinsed
¼ cup tahini paste (ground sesame seeds)
¼ cup water
2 tablespoons olive oil
2 tablespoons fresh lemon juice
2 cloves garlic, minced
1 can of chipotle pepper in adobo sauce
1 tablespoon minced fresh cilantro
¼ teaspoon sea salt
Instructions
Blend all of the ingredients in a food processor or blender until smooth, thick and creamy. Enjoy the hummus with fresh cut vegetables.
Nutrition per Serving
Calories: 85
Protein: 3 g
Fat: 6 g
Saturated Fat: 0.7 g
Carbohydrate: 7 g
Fiber: 2 g
It's important to pay attention to serving size. Everyone's dietary needs and restrictions are unique. Check with your diabetes care team about specific questions or concerns.
Recipe adapted from Diabetes Forecast, photo credit: Kyle Dreier