Page Menu
Diabetic Recipe: Mac & Cheese with Veggies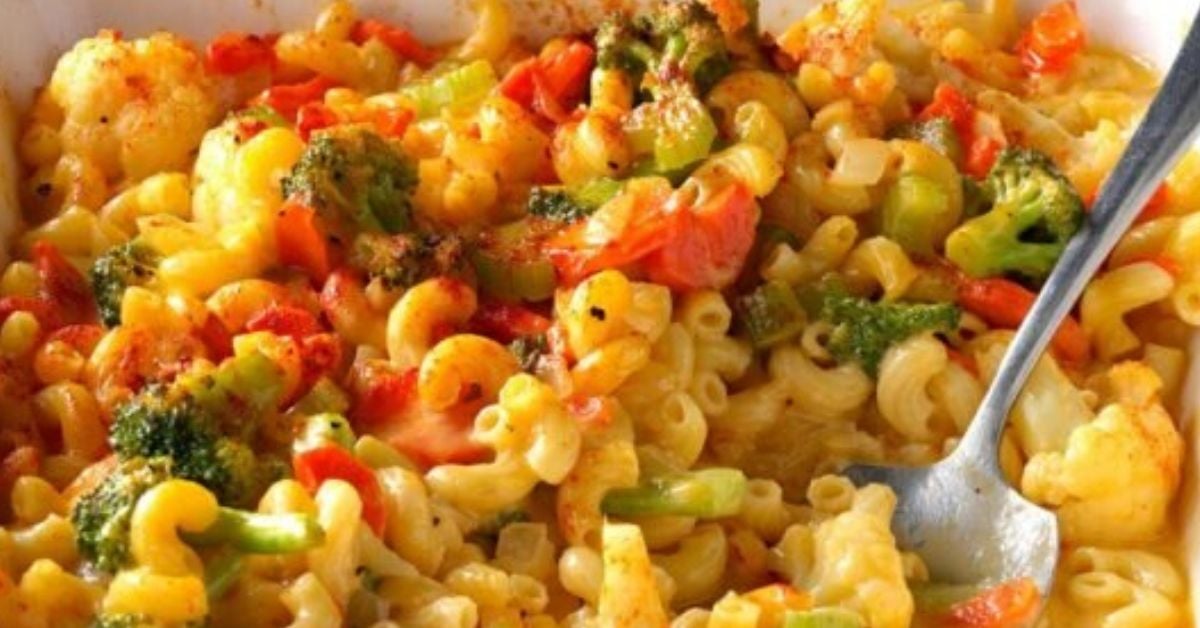 Makes 2 servings
Ingredients
½ cup dried whole-wheat elbow macaroni
⅓ cup low-fat shredded cheddar cheese
1 Tablespoon shredded or grated part-skim Parmesan or agiago cheese
1 Tablespoon plain dry bread crumbs
4 oz. chopped broccoli florets
½ medium red bell pepper, chopped
1 small zucchini, thinly sliced crosswise
½ cup fat-free half-and-half
1 Tablespoon plus 1 teaspoon all-purpose flour
1 teaspoon olive oil

¼

cup

low-sodium vegetable broth
2 Tablespoons water
Salt & pepper to taste
Cooking spray
Instructions
1. Boil the pasta and drain well. Lightly spray an 8-inch square baking pan with cooking spray. Pour the cooked pasta into the baking pan.
2. Preheat oven to 350 degrees F.
3. In a large skillet, heat the oil over medium heat. Cook the chopped bell pepper for 2-3 minutes, or until tender-crisp, stirring occasionally. Stir in the broccoli and zucchini and cook for one minute. Stir in the water and cook for 2-3 minutes, or until tender, stirring occasionally.
4. In a small bowl, whisk together the half-and-half, broth, flour, salt and pepper. Pour into the skillet with the cooked bell pepper mixture. Increase heat to medium high and bring to a simmer, stirring occasionally. Remove from heat. Stir in the cheeses until melted. Pour onto the pasta in the baking pan and stir.
5. Sprinkle the bread crumbs on top and bake for 20-25 minutes, or until the casserole is heated through and the top is golden brown.
Nutrition per Serving
Calories: 265
Protein: 13 g
Total Fat: 8 g
Saturated Fat: 3 g
Carbohydrate: 40 g
Dietary Fiber: 6 g
Recipe adapted from the American Diabetes Association's Everyday Recipes
It's important to pay attention to serving size. Everyone's dietary needs and restrictions are unique. Check with your diabetes care team about specific questions or concerns.