Page Menu
Diabetic Recipe: Zucchini Grilled Cheese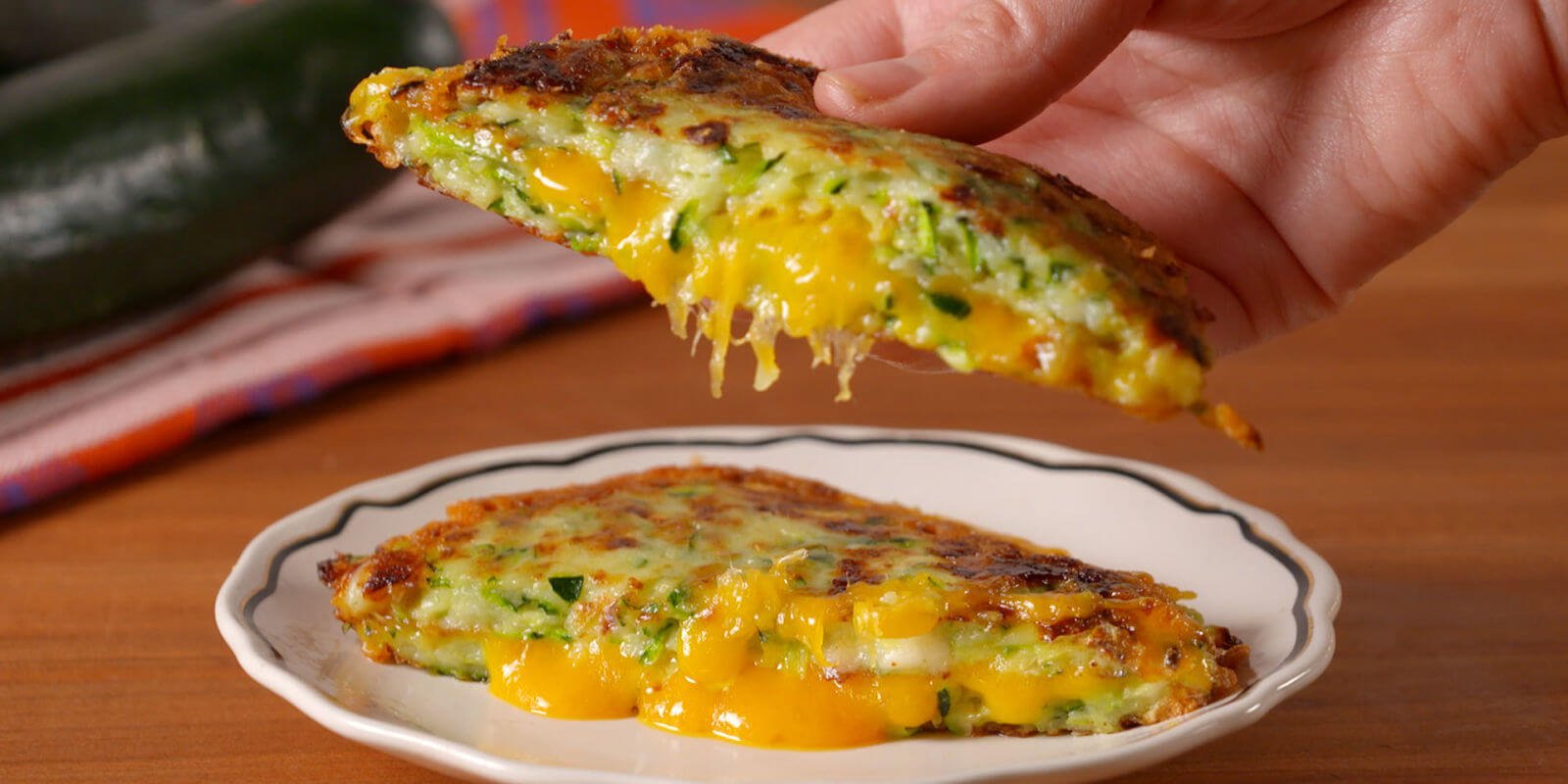 Serving size is one sandwich - Recipe makes 3-4 sandwiches
Ingredients
3 cups grated zucchini
1 large egg or

¼

cup of egg substitute
½ cup of freshly grated Parmesan (optional)
2 green onions, sliced thin

¼ cup of

cornstarch (may substitute with almond or coconut flour instead)

kosher salt or salt of your choosing

Freshly ground black pepper

Olive oil

1-2 cups shredded cheese (choose your favorite cheese and add desired amount)
Instructions
Squeeze excess moisture out of the zucchini with a clean kitchen towel.
Combine the zucchini, egg, Parmesan, onions and cornstarch in a bowl. Add salt and pepper.
Pour olive oil to layer the bottom of the pan or skillet. Scoop about

¼

cup of the zucchini mixture into the pan and shape into a square. Repeat to form a second patty.
Cook for about 4 minutes on each side or until lightly golden. Remove from heat and drain on paper towels. Make two more patties with remaining zucchini mixture, then wipe skillet clean.
Place two zucchini patties in the same pan/skillet over medium heat. Top both with shredded cheese, then place the two remaining patties on top to form sandwiches. Cook for about two more minutes per side or until the cheese has melted. Repeat with remaining mixture.
Nutrition per Serving
will vary based on ingredient choices
Calories: 205
Protein: 14 g
Fat: 11 g
Carbohydrate: 14 g
Fiber: 2 g
It's important to pay attention to serving size. Everyone's dietary needs and restrictions are unique. Check with your diabetes care team about specific questions or concerns.