Page Menu
Diabetic Recipe: Broccoli and Apple Salad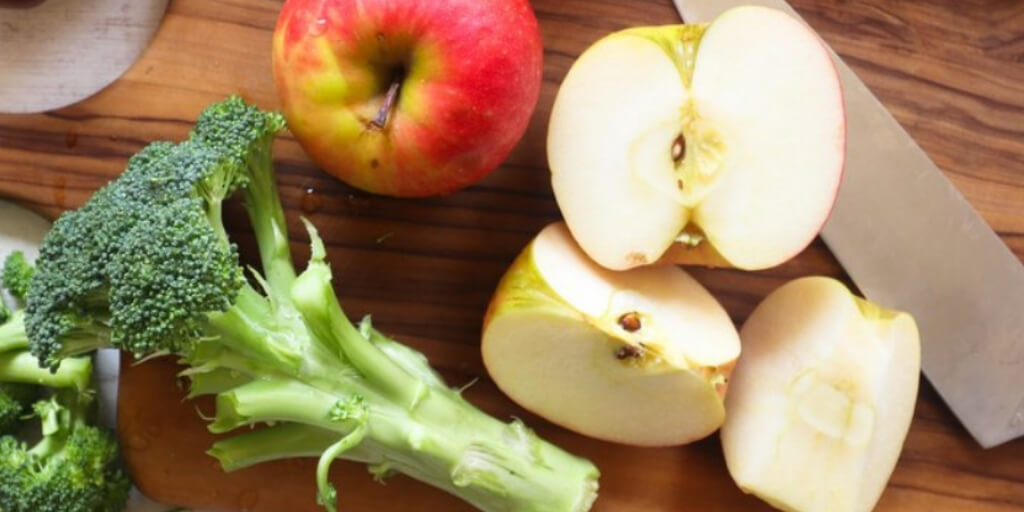 Makes 8 servings
Ingredients
2 tablespoons sugar
6 tablespoons of apple cider vinegar
2 tablespoons of Dijon or any spicy mustard
1 tablespoons of canola oil
½ teaspoon freshly ground pepper
¼ teaspoon salt
1 ¼ pounds of coarsely chopped broccoli
1 ¼ cups chopped apple (½ pound)
¼ cup red onion, vidalia, walla, or other sweet onion
1. Combine first 6 ingredients in a large bowl and stir well with a whisk.
2. Place chopped broccoli into a bowl with vinegar mixture. Add chopped apple and minced onion.
3. Toss and enjoy! You may choose to add pecans, walnuts, cranberries, and/or shredded carrots.
Nutrition per Serving
Calories: 72
Protein: 3 g
Total Fat: 2 g
Saturated Fat: 0 g
Carbohydrate: 11 g
Fiber: 3 g
It's important to pay attention to serving size. Everyone's dietary needs and restrictions are unique. Check with your diabetes care team about specific questions or concerns.