Page Menu
Diabetic Recipe: Portobello Mushroom Fajitas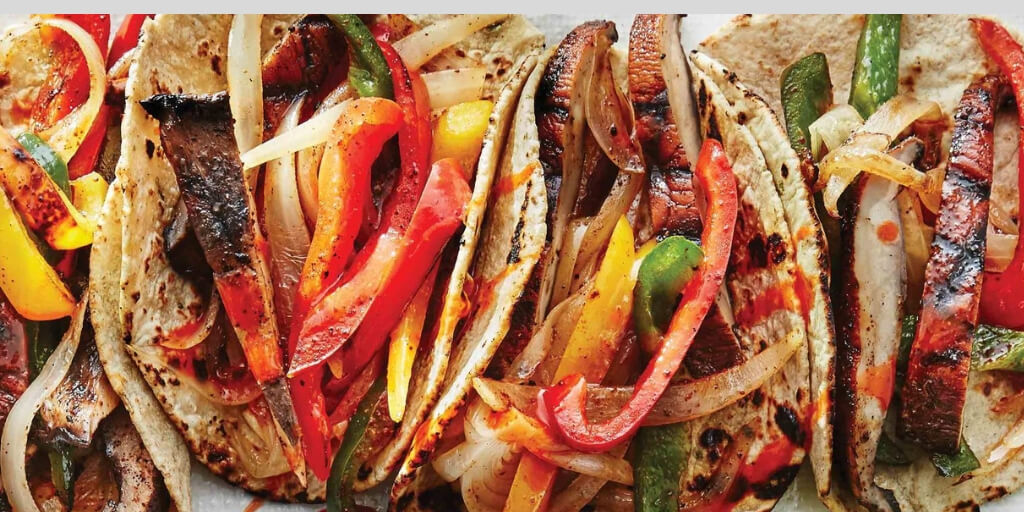 Makes 4 servings
Ingredients
1 tablespoon of canola oil
1 finely chopped garlic clove
1 teaspoon of cumin
½ teaspoon of salt
¾ pound thinly-sliced fresh portobello mushrooms (6 cups)
2 cups frozen stir-fry bell peppers and onions (16 oz bag)
¼ cup chopped fresh cilantro or parsley
2 tablespoons of lime juice
6 fat-free & whole wheat flour tortillas
Instructions
1. Heat oil, garlic, cumin and salt in a nonstick skillet over medium-high heat. Cook the mushrooms and bell pepper mixture in oil for 5-7 minutes, stirring frequently until the veggies are crisp-tender. Sprinkle with cilantro or parsley and lime juice.
2. Add about ½ cup of the mixture onto each tortilla, roll up, and enjoy!
Nutrition per Serving (without salsa and/or avocado)
Calories: 230
Protein: 10 g
Total Fat: 6 g
Saturated Fat: <1 g
Carbohydrate: 37 g
Fiber: 9 g
It's important to pay attention to serving size. Everyone's dietary needs and restrictions are unique. Check with your diabetes care team about specific questions or concerns.