Page Menu
Diabetic Recipe: Avocado Salad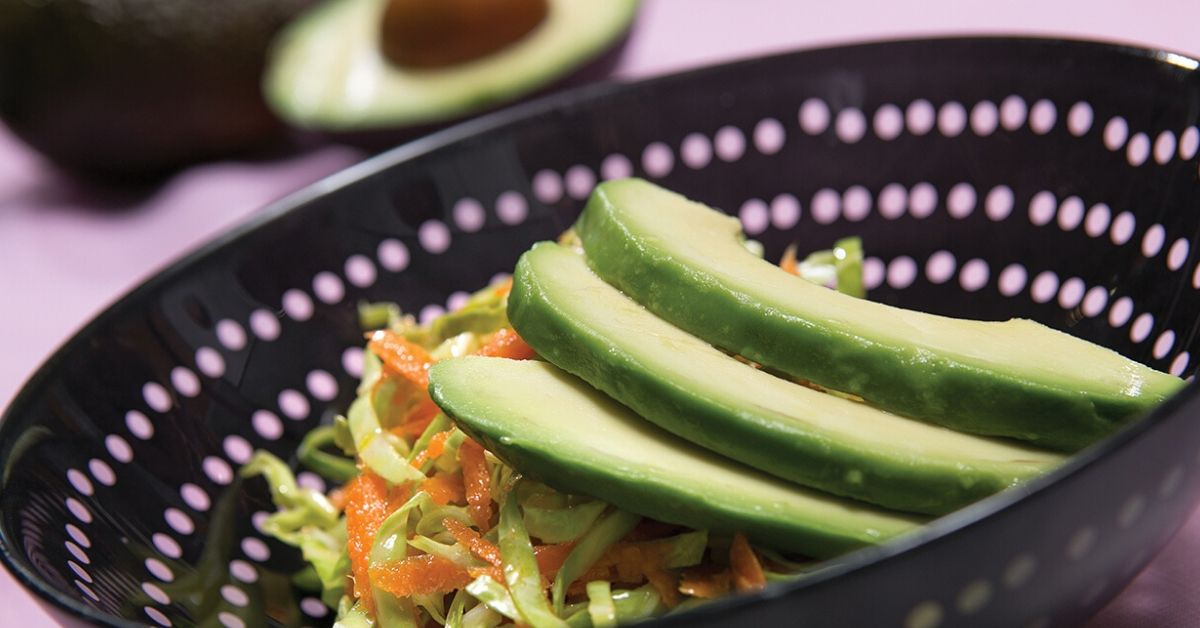 Recipe makes one serving
Ingredients
One ripe avocado, sliced
½ cup of shredded carrots
½ cup of shredded cabbage
½ cup olive oil
½ teaspoon of lime juice
Instructions
Whisk olive oil and lime juice together in a bowl. Add carrots and cabbage. Stir to coat. Gently fold avocado slices into salad.
Nutrition per Serving
Calories: 141
Protein: 2 g
Fat: 9 g
Carbohydrate: 14 g
Fiber: 6 g
Recipe from UMass Memorial's Simply Well newsletter
It's important to pay attention to serving size. Everyone's dietary needs and restrictions are unique. Check with your diabetes care team about specific questions or concerns.