Page Menu
Diabetic Recipe: Citrus Swordfish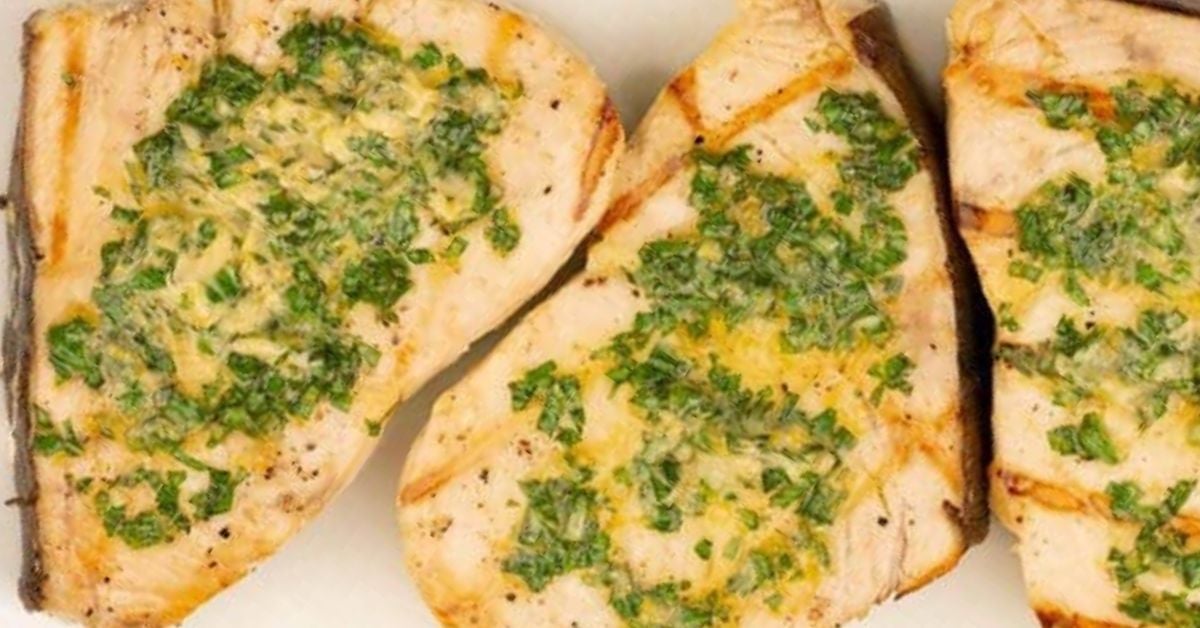 Makes 2 servings
Ingredients
2 six oz. swordfish steaks
2 Tablespoons lemon, orange and lime zest (finely grate the peels minus the bitter white skin)
1 Tablespoon of chopped fresh parsley
1 Tablespoon of chopped fresh thyme
1 teaspoon olive oil
Instructions
1. Preheat broiler. Mix the two Tbsp of zest with the oil and herbs.
2. Cover the zest mixture on both sides of the steaks.
3. Place the fish in a pan and broil for 3-4 minutes. Turn once, then broil for another 3-4 minutes or until done.
4. Pour pan juices over the swordfish and serve right away. You may garnished with slices of orange, lemon and lime.
Nutrition per Serving
Calories: 232
Protein: 34 g
Fat: 9 g
Carbohydrate: 3 g
It's important to pay attention to serving size. Everyone's dietary needs and restrictions are unique. Check with your diabetes care team about specific questions or concerns.
Recipe adapted from UMass Memorial Health Care Simply Well newsletter