Page Menu
Diabetic Recipe: Turkey Cabbage Soup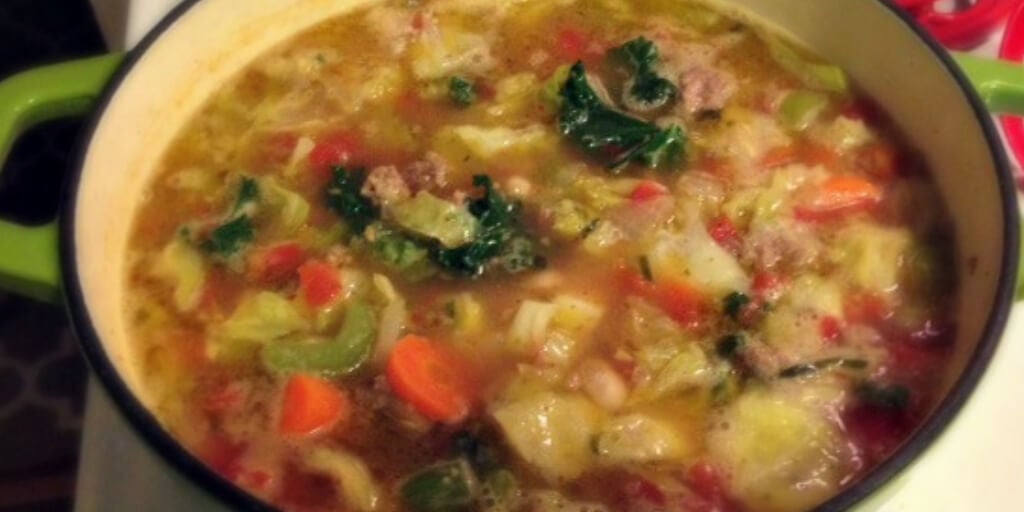 Makes 8 generous servings - freeze leftovers for a quick meal
Ingredients
1 lb. lean ground turkey
1¼ lb. green cabbage, chopped
1 large onion, peeled and chopped
2 cans of 28 oz. diced fire roasted tomatoes
3 large carrots, chopped
3 ribs celery, chopped
1 low sodium bouillon cube or packet
2 tablespoons brown sugar (optional)
2 tablespoons lemon juice (optional)
fresh ground pepper, to taste
Instructions
In a large pot, brown the turkey and onion, breaking up the meat into small bits. Drain off any fat and transfer to a large pot.
Add tomato juice, cabbage, carrots, celery, bouillon and pepper. Bring to
a boil, reduce the heat, cover and simmer for 1-1½ hours. If it gets too
thick, add water.
Once finished cooking, add lemon juice and brown sugar if desired,
while still hot. Stir until sugar is melted and the lemon juice and sugar are well blended into the soup.
Nutrition per Serving
Calories: 150
Protein: 15 g
Fat: 3 g
Carbohydrate: 17 g
Fiber: 3.5 g
It's important to pay attention to serving size. Everyone's dietary needs and restrictions are unique. Check with your diabetes care team about specific questions or concerns.