Page Menu
Diabetic Recipe: Mexican Bean Salad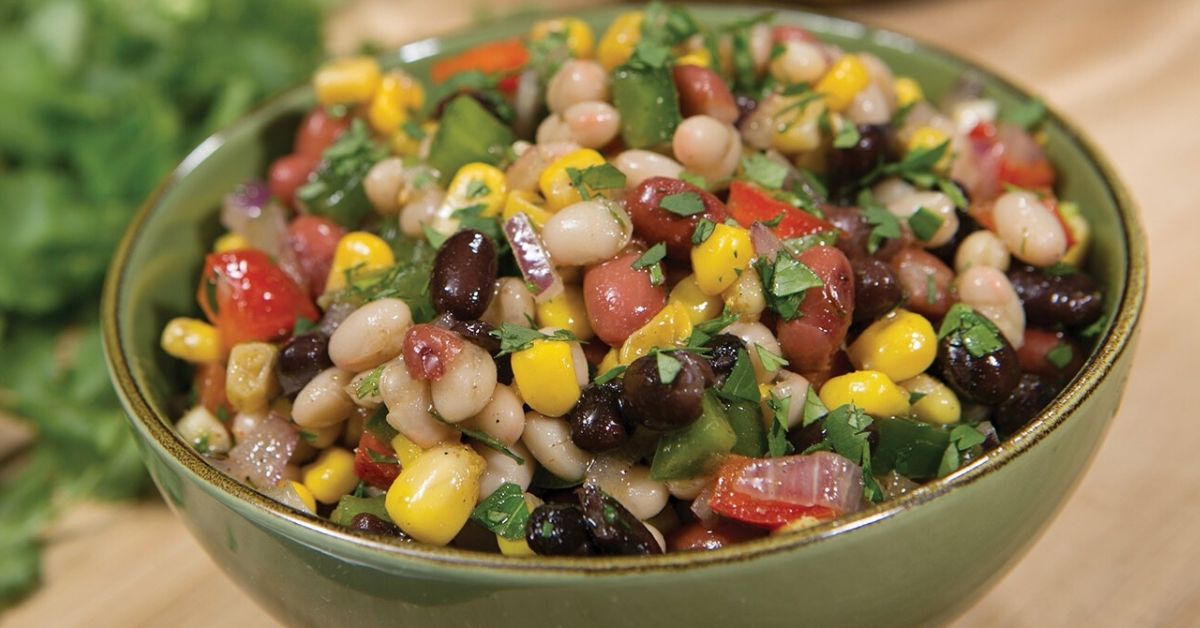 Makes 4 servings
Ingredients
16 oz. can black beans
16 oz. can kidney beans
16 oz. can white or pinto beans
16 oz. can corn
1 red pepper, chopped
1 yellow or green pepper, chopped
1 red onion, chopped
½ cup olive oil
½ cup balsamic vinegar
1 tablespoon lemon juice
1 clove garlic, chopped
½ tablespoon chili powder
½ tablespoon cumin
¼ cup fresh cilantro, chopped
dash of hot pepper sauce (optional)
Instructions
1. Rinse and drain beans and corn.
2. Mix together and add the peppers and onion. Whisk together olive oil, balsamic vinegar, lemon juice, garlic, chili powder, cumin, cilantro and hot pepper sauce.
3. Add to bean mixture and mix. Chill for at least 2 hours. Serve cold.
Nutrition per Serving
Calories: 265
Protein: 9 g
Fat: 11 g
Carbohydrate: 33 g
Fiber: 9 g
Recipe from UMass Memorial's Simply Well newsletter
It's important to pay attention to serving size. Everyone's dietary needs and restrictions are unique. Check with your diabetes care team about specific questions or concerns.