Page Menu
Diabetic Recipe: Fish a L'Orange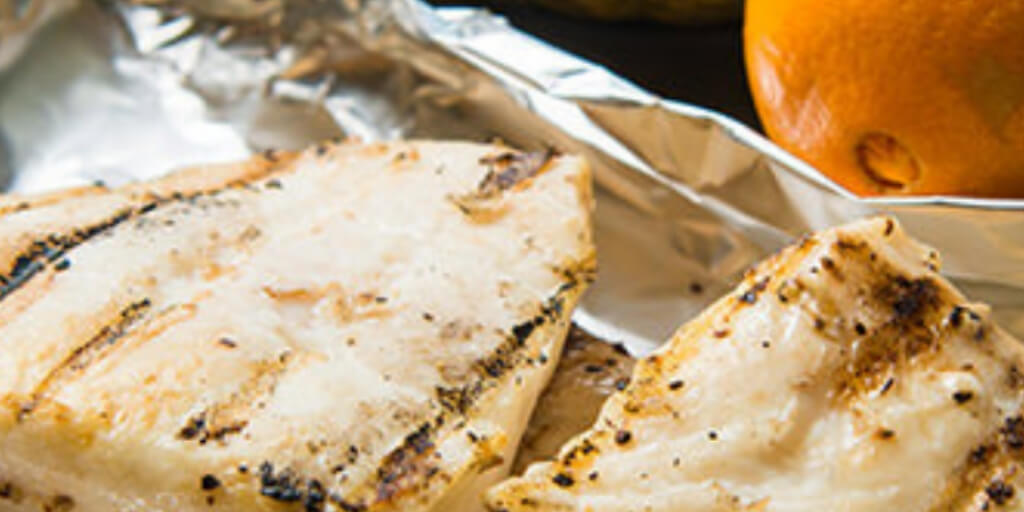 Makes 6 servings
Ingredients
2 pounds of salmon or swordfish (white fish may be used as well)
2 tablespoons orange juice
2 teaspoons of freshly squeezed lemon juice
1 tablespoon of canola oil
Ground nutmeg
1 tablespoon of parsley
⅛ tablespoon of lemon pepper
Orange slices
Instructions
1. Preheat oven to 375 degrees F. Arrange fish in glass baking dish, skin side down.
2. Combine orange juice, lemon juice, and oil. Pour over fish.
3. Sprinkle nutmeg, parsley, and lemon pepper on fish.
4. Bake 15-20 minutes, until fish flakes easily with fork. Garnish with orange slices if you'd like.
Nutrition per Serving (varies based on the fish you use)
Calories: 244
Protein: 30 g
Fat: 12 g
Carbohydrate: 2 g

It's important to pay attention to serving size. Everyone's dietary needs and restrictions are unique. Check with your diabetes care team about specific questions or concerns.
Healthy Eating is Important for Diabetes Management and Glucose Control