Page Menu
Diabetic Recipe: Turkey Burger with Zucchini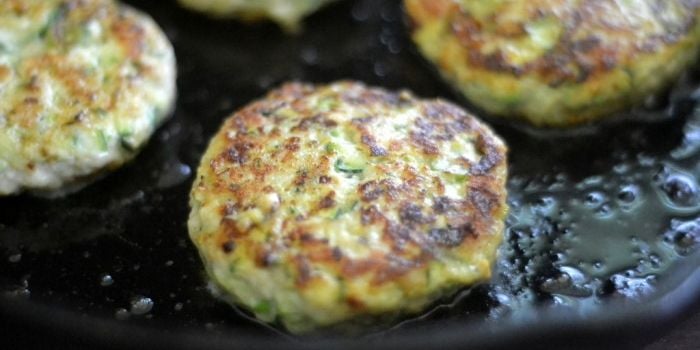 Makes 5 burger patties
Ingredients
6

oz.

grated zucchini

1

lb. of

93% lean ground turkey

¼

cup

seasoned whole wheat breadcrumbs

1

clove

garlic

,

grated

1

tablespoon

grated red onion

Olive oil cooking spray

salt and pepper to taste
Instructions
1. Squeeze all moisture from the grated zucchini using paper towels. Combine ground turkey, zucchini, breadcrumbs, garlic, onion, salt and pepper in a bowl. Make 5 equal sized patties (not too thick so they cook in the center).
2. Use cooking spray and grill or pan fry for about 5 minutes on each side, or to desired doneness.
Nutrition per burger
Calories: 161
Protein: 18 g
Fat: 7 g
Carbohydrate: 4.5 g
It's important to pay attention to serving size. Everyone's dietary needs and restrictions are unique. Check with your diabetes care team about specific questions or concerns.
Recipe adapted from skinnytaste.com and Food Network