Page Menu
Facilities
The UMass Diabetes Center of Excellence (DCOE) combines UMass Medical School and UMass Memorial Health leadership to advance diabetes care delivery and promote basic, translational, and clinical research.
The University of Massachusetts Medical School is consistently ranked by U.S. News & World Report as one of the leading medical schools in the nation for primary care education.
Under the co-direction of David M. Harlan, MD and Dale Greiner, PhD, the UMass DCOE fosters both clinical and basic diabetes research and brings together diabetes clinicians and investigators from all over the world.

Ambulatory Care Center
Our pediatric and adult diabetes care clinics are located on the second floor of this state-of-the-art building. Clinical and translational research also takes place in the ACC building.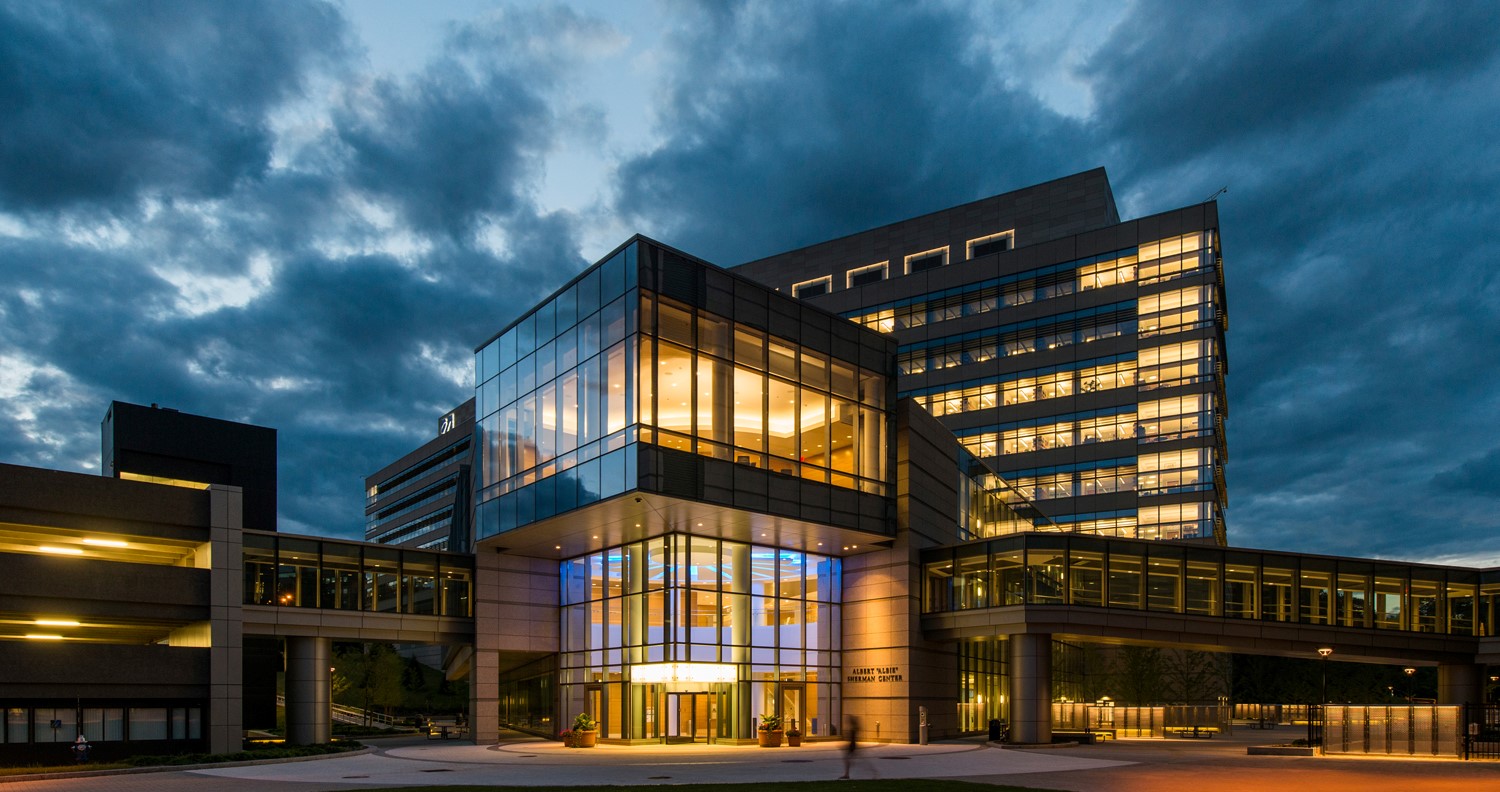 The Albert Sherman Center

Most of the DCOE research labs are located on the 7th floor of this world-class 500,000 sqare foot facility. We're equipped with Immunospot, microplate and microarray readers, two flow cytometers (an Accuri 4-color bench top cytometer and a Beckman Coulter Cytomics FC-500), spectrophotometers, a luminometer, a Nanodrop, two Eppendorf Realplex real-time PCR machine, thermocyclers, gel imagers, MACS cell separation system, cryogenic cell/tissue storage, a Biorep 12-chamber islet perifusion system, and several cell culture facilities including biosafety cabinets with microscopes dedicated for sterile retrieval of selected cells and for dissection. In addition to routine microscopy and microscopes for live cell imaging (Nikon TIU series), our microscope suite includes inverted and upright Nikon Eclipse Ti-5 series microscopes for multiple fluorescent marker imaging. Microscopes are combined with NIS-Elements imaging software to support diverse image acquisition and analysis methods such as multi-dimensional time-lapse, multi-position acquisition, large image acquisition with stitching. Each scope is equipped with high-resolution black and white camera for fluorescent samples and additionally there's a high-resolution color camera for H&E samples on the upright scope.