Page Menu
Diabetic Recipe: Hearty Irish Beef Stew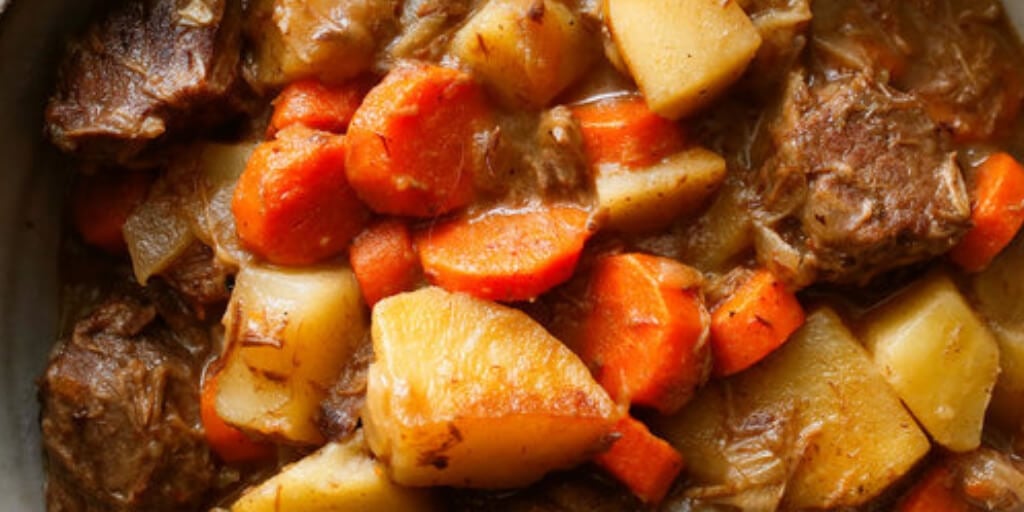 Ingredients
1¼ pounds of top round beef cut into bite sized pieces
3 cups of low-fat, low-sodium beef broth
4 medium russet potatoes. Peel and cut into chunks
3 minced garlic cloves
3 medium carrots. Peeled and cut into bite sized pieces
1 tablespoon chopped fresh rosemary
1 chopped leek
1 chopped medium onion
1 tablespoon extra-virgin olive oil
Salt & pepper to taste
Instructions
1. Heat the oil a large pot over medium/high heat. Add the beef and garlic and stir until evenly browned. Add salt and pepper.
2. Add the carrots & onion and cook for 3-4 minutes. Add broth and bring to a boil. Then reduce to low heat and simmer for about 75 minutes, or until the beef is tender.
3. Add the potatoes and simmer for another 30 minutes. Add leeks and rosemary, continuing to simmer uncovered until the potatoes are tender.
Nutrition per Serving
Calories: 370
Protein: 22 g
Fat: 8 g
Carbohydrate: 40 g
It's important to pay attention to serving size. Everyone's dietary needs and restrictions are unique. Check with your diabetes care team about specific questions or concerns.
Recipe adapted from Diabetic Gourmet Magazine and Diabetes Forecast