Page Menu
Research to Prevent and Cure Diabetes at UMass Chan Medical School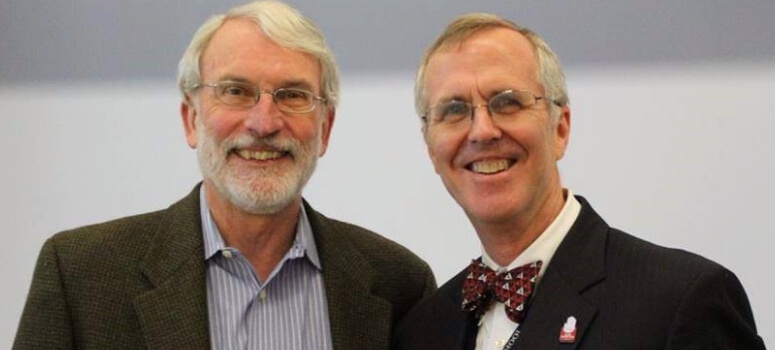 Under the co-direction of Dale L. Greiner, PhD, and David M. Harlan, MD, the goal of the UMass Diabetes Center of Excellence (DCOE) at UMass Chan Medical School is to prevent and cure diabetes. Our DCOE research faculty is gaining new knowledge of the disease by studying human tissues and human cells inside of our unique biological models, which mimic the human immune system. Understanding what causes diabetes will allow us to develop effective therapies, and ultimately find the cure.
Using human immune cells and insulin-producing beta cells created from the stem cells of people living with type 1 diabetes, we can recreate that individual's diabetes by inserting their human cells into our humanized mice to observe cell interaction in real time to study the cause of the autoimmune attack.
The first successful "humanized" mouse model was developed by UMass DCOE co-director Dale Greiner, in collaboration with The Jackson Laboratory. We are international leaders in the development and use of humanized mice, creating utilizing the most advanced models in the world. Engrafting human tissues into our unique mice allows our scientists to directly observe the interactions and relationships between human immune cells and human insulin-producing beta cells. We're investigating why the immune cells are attacking the beta cells so we can develop and test preventative therapies.
Our scientists are isolating and greatly expanding specialized "beige" fat cells, obtained from patients, which are known to alleviate diabetes. This approach is complemented by exciting research to genetically modify these cells to further improve their therapeutic effects. This work has the potential to move into clinical trials and in the near future. We're also investigating beta cell proliferation to generate more insulin-producing beta cells in humans to prevent and treat T2D.
Ongoing clinical studies at the UMass Memorial Medical Center, UMass Children's Medical Center, and UMass Chan Medical School, are focused on testing new treatment approaches to improve the quality of life of people living with diabetes.