Page Menu
Diabetic Recipe: Cabbage Roll Soup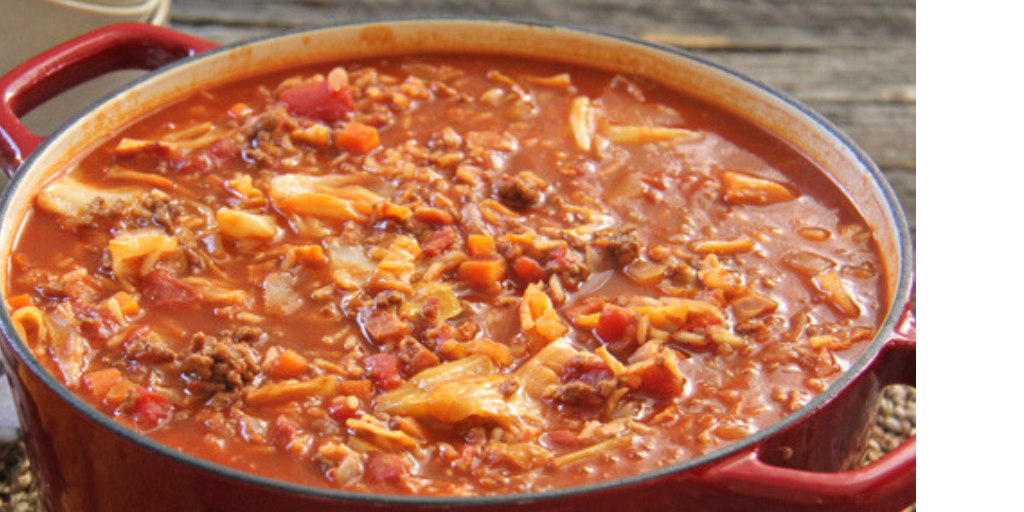 Makes 8 servings
Ingredients
1 pound of extra-lean ground beef
1 cup chopped onion
3 minced garlic cloves
6 cups of roughly-chopped cabbage
2 (14½ oz) cans no-salt-added diced tomatoes
1 (15 oz) can no-salt-added tomato sauce
½ cup water
2 teaspoons of lemon juice
2 tablespoons of light brown sugar
1 teaspoon of dried oregano
¾ teaspoon of dried basil
½ teaspoon of salt
½ teaspoon of black pepper
1 cup of cooked rice
Instructions
1. In a large skillet over medium-high heat, saute beef, onion, and garlic for 6-8 minutes, or until browned.
2. In a 5-quart or larger slow cooker, place remaining ingredients, except rice. Add the meat mixture and stir until thoroughly combined.
3. Cover and cook on low heat for 7-8 hours. During the last 15 minutes, stir in rice.
Nutrition Facts per Serving
Calories: 179
Protein: 16 g
Total Fat: 3.3 g
Saturated Fat: 1.4 g
Carbohydrate: 23 g
Dietary Fiber: 5 g
Sugars 11 g
It's important to pay attention to serving size. Everyone's dietary needs and restrictions are unique. Check with your diabetes care team about specific questions or concerns.
Adapted from Everyday Diabetic Recipes