Page Menu
Diabetic Recipe: Baked Fish "Fry"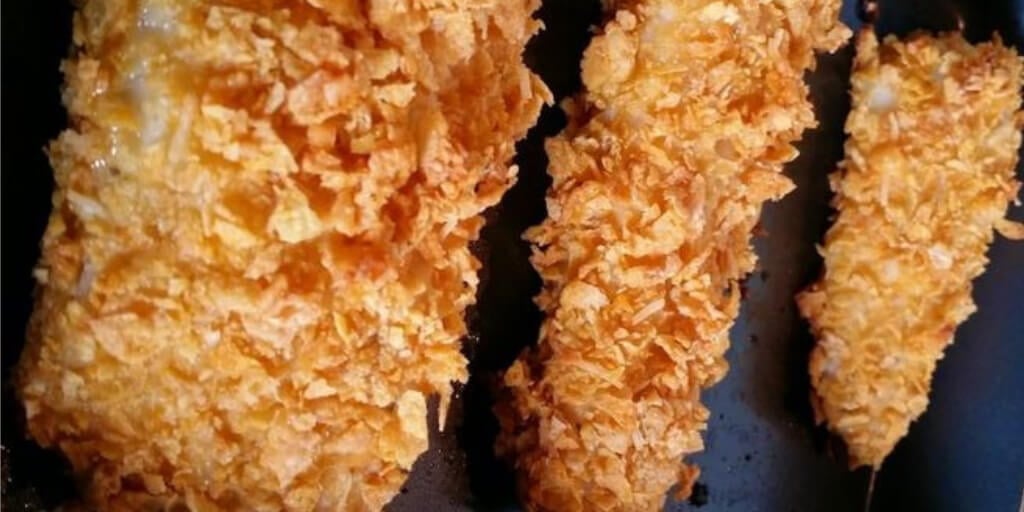 Makes 8 servings
You may substitute the haddock with tilapia, cod, flounder or any fish you prefer
Ingredients
2 pounds of haddock fillets, fresh or thawed if frozen
2 beaten egg whites or ¼ cup of egg whites from a carton
1 cup of cornflake crumbs
½ teaspoon black pepper
½ teaspoon dried dillweed
Cooking spray
Instructions
1. Cut fish into 8 pieces and preheat oven to 400 degrees F. Coat a baking sheet with cooking spray.
2. Combine the egg whites, pepper and dillweed in a small bowl. Put the cornflake crumbs in a second bowl.
3. Dip the fish in the egg mixture, and then coat with cornflake crumbs. Place fish on the baking sheet and spray some cooking spray on top.
4. Bake for about 20 minutes or until the fish easily flakes.
Nutrition per Serving (varies based on the fish you use)
Calories: 101
Protein: 20 g
Total Fat: ½ g
Carbohydrate: 3 g
Sugars: < 1 g
Recipe adapted from Mr. Food Test Kitchen
It's important to pay attention to serving size. Everyone's dietary needs and restrictions are unique. Check with your diabetes care team about specific questions or concerns.