Page Menu
Finding a Cure for Diabetes
Each gift to the UMass Diabetes Center of Excellence brings us closer to our goal of finding a cure for diabetes and improving the health and well-being of our patients. If you wish to volunteer, participate in a clinical trial, thank your clinical team or to honor a loved one, your contribution will support:
Continued advances in type 1 and type 2 diabetes research
Continued improvement to inpatient and outpatient clinical care for people living with diabetes
Continued diabetes education with certified educators, nurses, and nutritionists
Grateful Patient Program
People who receive exceptional care often ask us how they can thank their diabetes care team. The Grateful Patient Program offers an opportunity to honor staff, a specific area of care, or a clinical program. It provides patients and/or families an opportunity to express a "thank you" for the special treatment and care received from our incredible staff and physicians.
Make a Secure Online Donation
Make a gift to the UMass Diabetes Center of Excellence through a secure online giving webpage (select "Diabetes" on the dropdown menu)

or
Donate by Check
Payable to: UMMF
Diabetes Center of Excellence
UMass Office of Advancement
333 South Street
Shrewsbury, MA 01545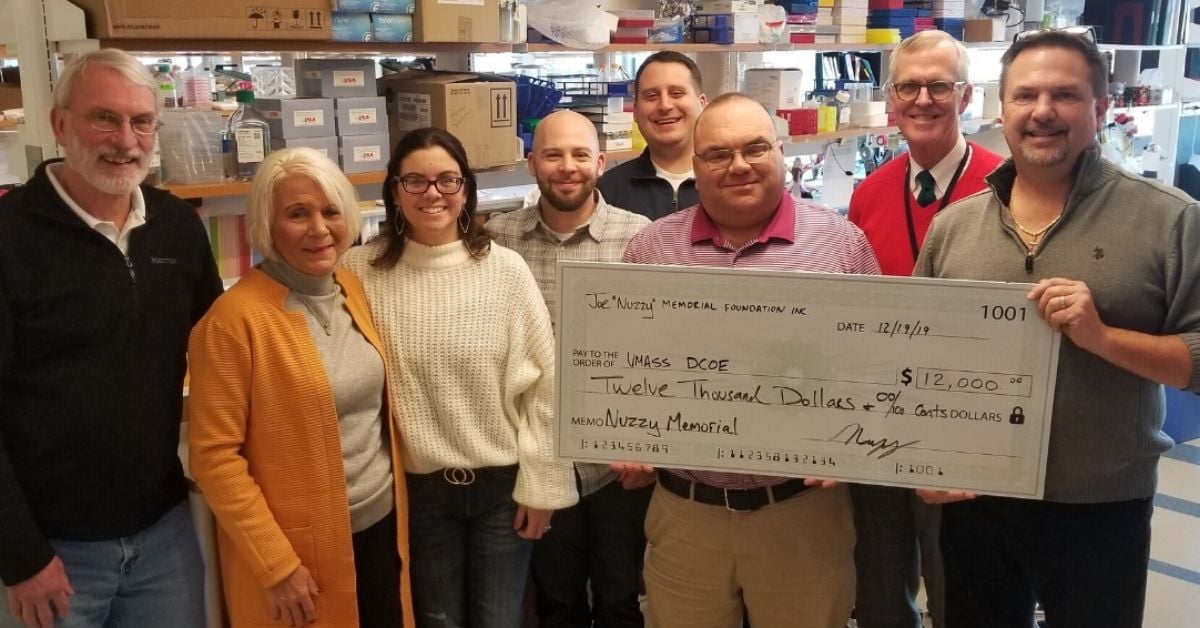 The Joseph "Nuzzy" Nozzolillo Memorial Foundation added a $25K donation in 2022 to their ongoing support of the UMass Diabetes Center of Excellence, raising their five-year fundraising total to $85,560. The 5th annual Nuzzy Memorial Golf Tournament and third "Rockin' for Nuzzy" fundraiser concert were held by Joe's family and friends who are grateful for the care he received and optimistic about the diabetes research taking place at the UMass Chan DCOE. PHOTOS & VIDEO