Page Menu
Diabetic Recipe: Big Mac in a Bowl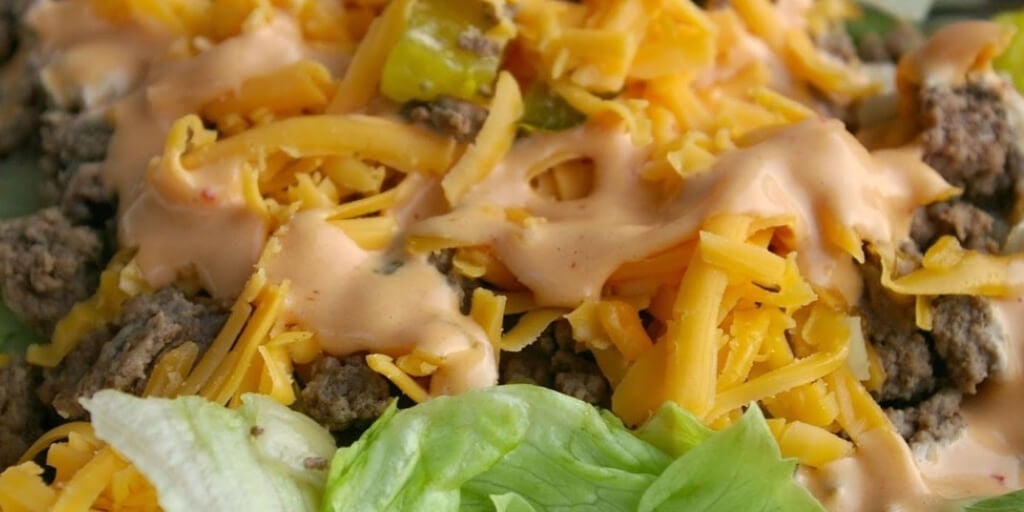 Just minutes to prepare and tastes just like the fast food classic! Adding low-fat cheese is optional, but not necessary. The leaner the meat, the healthier the dish. Tastes great with 96 percent extra-lean ground beef or extra-lean ground turkey. Recipe is for one serving.
Ingredients
8 oz ground beef or turkey
1.5 oz bag of shredded lettuce
1 teaspoon minced dry onions
2 chopped dill pickle spears or relish
2 tablespoons of fat-free or low-fat Thousand Island dressing
Salt and pepper
Instructions
1. Brown the ground beef, drain off any fat, season with salt and pepper.
2. Soak the dry onions in a little water to rehydrate them.
3. Put the meat in a large salad bowl and add the remaining ingredients.
4. Toss and Eat!
Nutrition per Serving
Calories: 511
Protein: 43 g
Total Fat: 34 g
Saturated Fat: 13 g
Carbohydrate: 5 g
Fiber: 1 g
It's important to pay attention to serving size. Everyone's dietary needs and restrictions are unique. Check with your diabetes care team about specific questions or concerns.