Page Menu
Diabetic Recipe: Asparagus with Sriracha Pecan Vinaigrette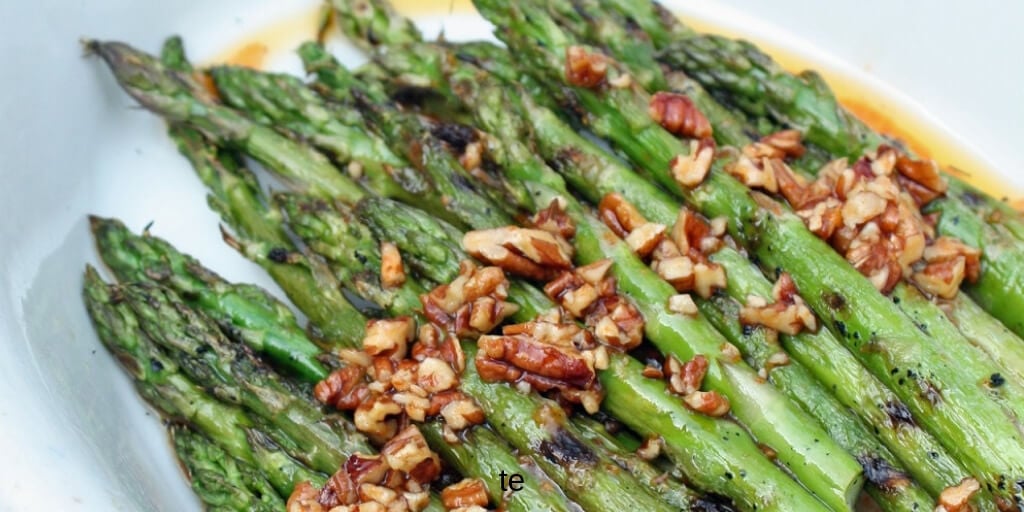 Makes 4 servings
Ingredients
1

lb fresh asparagus stalks, trimmed

1 teaspoon of

olive oil
kosher salt to taste
Vinaigrette ingredients
2

Tablespoons of pecans, toasted

¼ cup

any light tasting oil (olive, avocado, grapeseed, etc.)

1

Tablespoon Sriracha sauce

2

Tablespoon of rice wine vinegar

1 teaspoon of honey OR

granulated sugar free sweetener

1

Tablespoon of lime juice

2 teaspoon of

soy sauce
Instructions
1. Coat asparagus with oil and salt. Grill for a couple of minutes per side, until tender but not mushy. If preferred, you can steam, roast, or microwave instead.
2. Add the vinaigrette ingredients, except for the pecans, in a bowl and mix together. Then add the nuts.
3. Pour the mixture over the asparagus and enjoy!
Nutrition per Serving
Calories: 175
Protein: 3 g
Fat: 15 g
Carbohydrate: 4 g
Recipe adapted from ibreatheimhungry.com, mealplannerpro.com, recipechart.com
It's important to pay attention to serving size. Everyone's dietary needs and restrictions are unique. Check with your diabetes care team about specific questions or concerns.