Page Menu
David M. Harlan, MD
William and Doris Krupp Professor of Medicine
Co-Director, UMass Chan Medical School Diabetes Center of Excellence
Director, JDRF Center of Excellence in New England
Dr. Harlan is an internationally acclaimed diabetes physician-scientist at UMass Chan Medical School and UMass Memorial Medical Center in Worcester, Massachusetts
Diabetes Care
While chief of the Diabetes Division at UMass Memorial, Dr. Harlan increased volume and greatly improved the level of care in the adult diabetes clinic. He leads by example and strives to improve care delivery systems. Dr. Harlan's patients benefit from his extensive knowledge of the disease and the manner in which he listens to each individual and works with them to develop a diabetes management plan. He believes that the person living with diabetes is the most important member of their own care team.
Type 1 Diabetes Research
For nearly 40 years Dr. Harlan has led basic and clinical research exploring the pathophysiology of diabetes. His clinical trials are testing new therapies and investigating human biology as it relates to diabetes and its treatment. His current research is focused on beta cell biology and the anti-beta cell immune response underlying type 1 diabetes.
In the News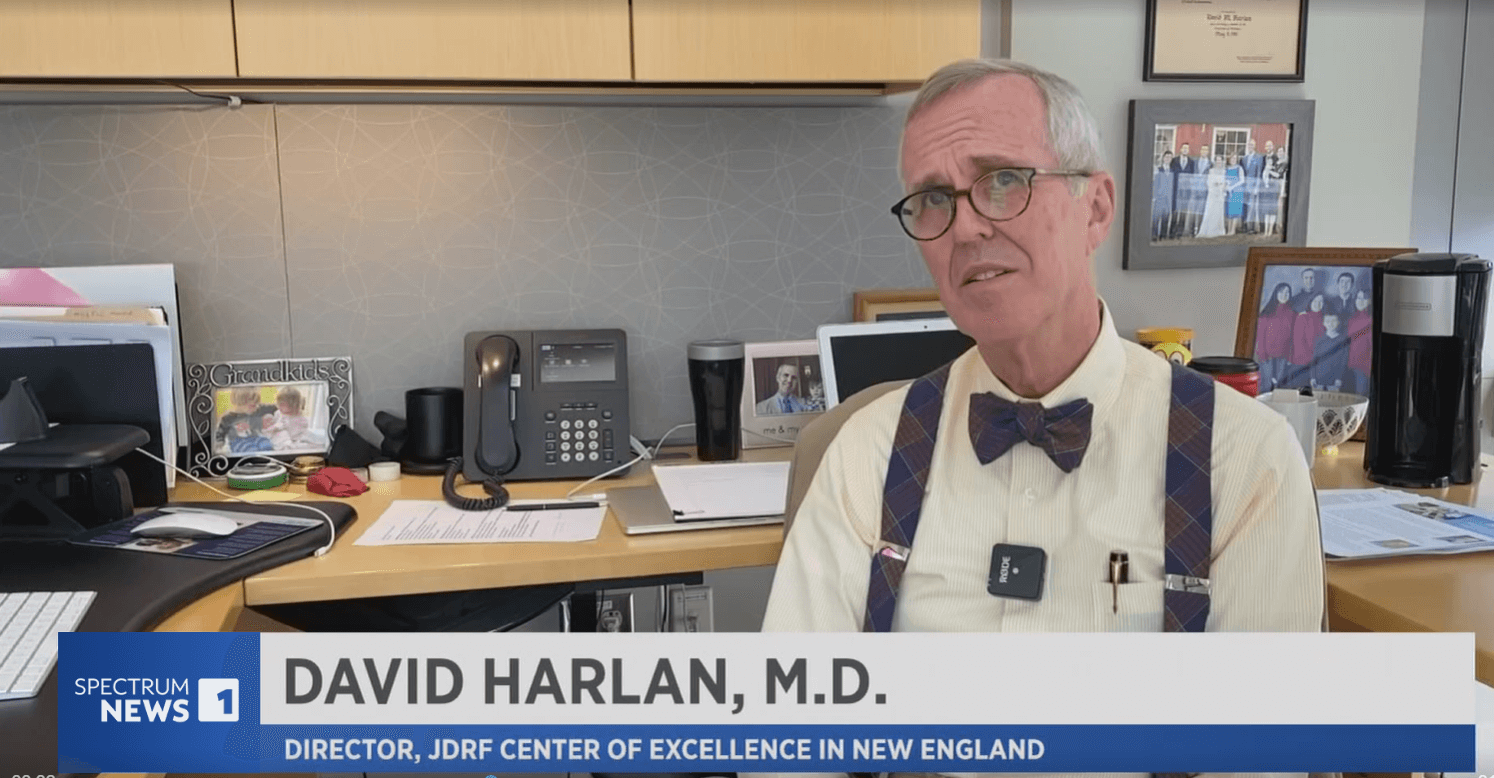 Dr. Harlan's professional passion recently became personal with the Type 1 diabetes diagnosis of his son as mentioned in this Spectrum News coverage of the JDRF Center of Excellence in New England appointing him Director of the regional research collaboration. In this video, he explains how the scientists are executing their plan to cure Type 1 diabetes.
Additional News Coverage