UMass Diabetes Nurse Practitioner, Brig. Gen. Sean Collins Appointed to Board of Trustees for the Holyoke Soldiers' Home
Date Posted: Thursday, January 14, 2021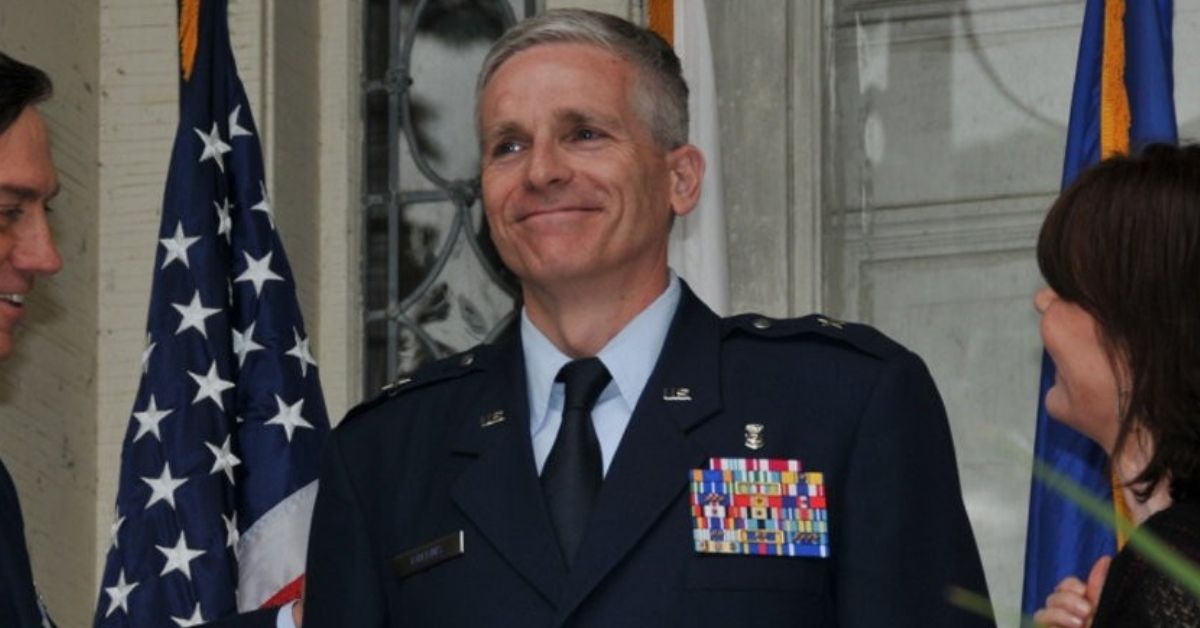 Air National Guard Brigadier General Sean Collins, a nurse practitioner at the UMass Diabetes Center of Excellence, was named to the Board of Trustees for the Soldiers' Home in Holyoke. Dr. Collins was tapped for his extensive leadership, clinical research, military health care and advanced practice nursing expertise. He's been an advanced practice nurse and nursing researcher for more than 30 years and is at the height of a decorated two-decade plus military career.
"I have a real love for the veterans and the Soldiers' Home," Collins said, recalling conversations he had with veterans of both world wars when he began his health care career there as a personal care attendant at age 18. His association with the home began even earlier as his father served there as a physician and physician leader for decades before retiring in the 1980s. "Serving on its board is the kind of thing you want to be called upon to do."
Massachusetts operates the Soldiers' Home, which provides long-term care and residential services for veterans. With its mission "to provide care with honor and dignity," the facility is governed by a seven-person board of trustees who serve seven-year terms and meet monthly to guide its governance.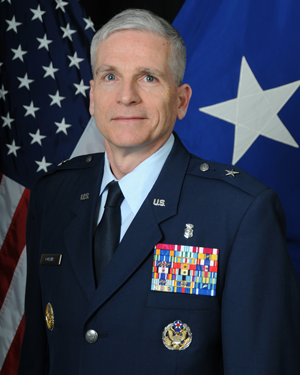 Collins began his military career at the 104th Fighter Wing, Barnes Air National Guard Base in Westfield, where he was commissioned in the nurse corps, culminating in his promotion to brigadier general in 2016. His current assignment is Air National Guard assistant to the deputy surgeon general, assisting in the overall operation of the Air Force Medical Service, a $6.1 billion, 44,000-person integrated health care delivery system across the United States and overseas. He recently served three months at the Pentagon addressing COVID issues in the early days of the pandemic.
A board-certified nurse practitioner, Collins earned his Master of Science, Post-Master's Certificate and PhD at the Graduate School of Nursing and is a nurse practitioner for the Diabetes Center of Excellence at UMass Memorial Medical Center.
"These three distinguished military and community leaders represent extensive experience in the military and health care, have a direct connection to Western and Central Massachusetts, and a commitment to serve the commonwealth's veterans," said Gov. Charlie Baker in announcing the appointments of Brig. Gen. Collins; Maj. Gen. Gary W. Keefe, adjutant general for the Massachusetts National Guard; and Massachusetts Air National Guard flight surgeon and practicing physician Lt. Col. Mark A. Bigda, DO. "As the home continues to protect and care for the veteran residents during the COVID-19 pandemic, the appointment of these three trustees to the board will bring expertise that will benefit residents of the home, help steer its leadership and fortify its clinical expertise."
Collins is honored and eager to deploy his expertise in clinical operations, aeromedical evacuation, global force management, readiness, strategic medical plans, programs and budget, medical force management, and medical information systems management on behalf of the Soldiers' Home.
"This is an impactful time for the board," Collins said. "We can build a better Soldiers' Home."
Related Article:
UMass Diabetes Nurse Practitioner Sean Collins joins the United States Defense Health Agency with promotion to Brigadier General in the Air Force, Air National Guard