Type 2 Diabetes Research in the Czech Lab Investigating Beige Fat to Potentially Increase Metabolism
Data from new study published in Cell Reports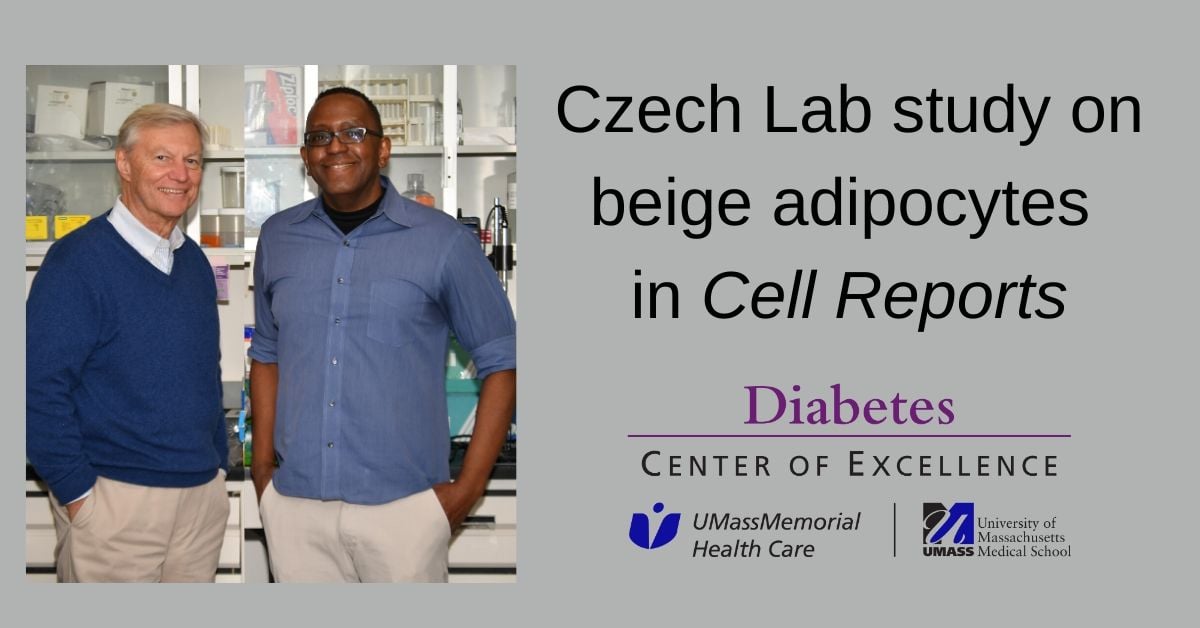 Adipose (fat) tissue helps our bodies store energy and also provides cushion and insulation. Too much fat can result in becoming overweight and lead to serious health conditions including diabetes and heart disease.
Type 2 diabetes research in the laboratory of Michael Czech, PhD, at the UMass Diabetes Center of Excellence, is studying the behavior and function of various fat cells, with the goal of improving metabolism for a potential therapy for obesity.
In recent years, scientists at UMass Chan Medical School have helped to uncover the benefits of a classification of fat called beige fat, that has been found to increase metabolism to help burn harmful fat in the body.
The Czech Lab continues to investigate beige fat as a potential therapeutic target for obesity and type 2 diabetes. Adilson Guilherme, PhD, Associate Professor of Molecular Medicine, led a recent study that revealed new insights into signaling that drives heat production in beige adipocytes.
The study was published in the May 2020 issue of Cell Reports. The full article can be found here.