Brian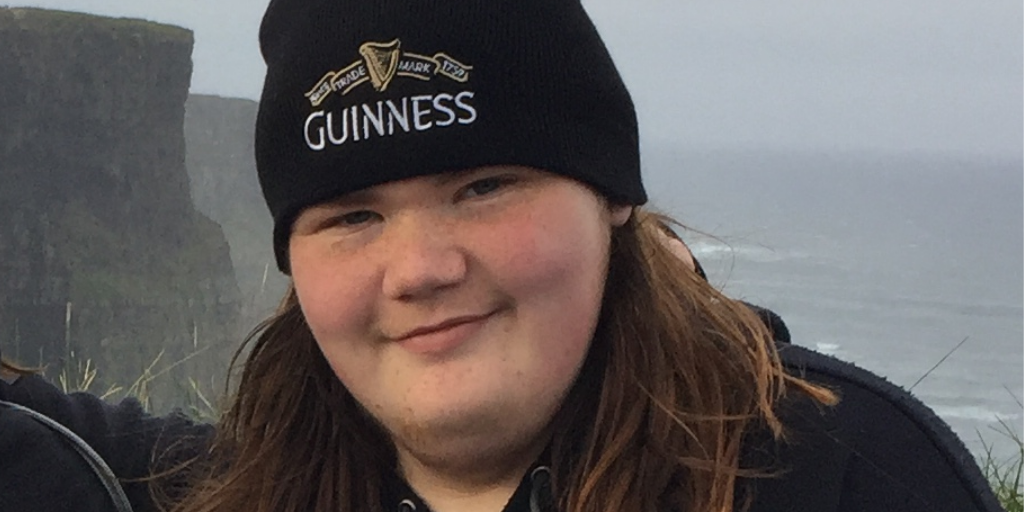 Brian is a freshman in high school, and very different from the boy who was diagnosed with type 2 diabetes (T2D) at 7 years old. For years he would eat to cope with stress and emotions. Like many children, Brian lived on macaroni and cheese, chicken nuggets and fried foods, and was not willing to try anything new. His diet consisted of high carbohydrates and low protein, with little to no veggies. He was not at all active and didn't even like to leave the house. Brian was injecting insulin and taking the highest dose of metformin they could prescribe someone his age.
Since receiving treatment at the UMass Memorial Diabetes Center of Excellence (DCOE), Brian's mother Karen credits his pediatric diabetes care team with changing his life, not only by prescribing medication, but also providing necessary behavioral health care. "They've offered support and provided coping strategies other than food. They also encouraged him, believed in him and helped my son build his confidence."
Brian lost 43 lbs in 8 months and lowered his A1c from 13.5% to 5.9%. Social worker Dianne Bowes-Hudson helped him gain confidence which has increased his socialization. Registered Dietitian Jody Fleshman worked with Brian to increase protein and slowly add vegetables into his diet. They educated him about how protein helps to build muscle and lose fat. "They also suggested healthy alternatives to foods he already enjoys, such as baked chicken cut into nugget pieces," said Karen. "Jody and Diane are fantastic and very easy to work with."
Brian's success has him feeling better and it provides him with motivation to continue a healthy lifestyle. Today, he is no longer taking medication or insulin. His confidence level has improved to a point where he's comfortable going out with friends. Brian swims 2-3 nights a week at the YMCA, walks about 3 miles each day with his sister and their dogs, enjoys gym class, and loves to run and play basketball.
Long-term complications from type 2 diabetes develop gradually and can eventually become disabling or even life-threatening. By taking control and managing it at this early age, Brian is significantly decreasing his risk of serious health issues as an adult!