Sean Busby - Riding on Insulin
Type 1 Diabetes Success Story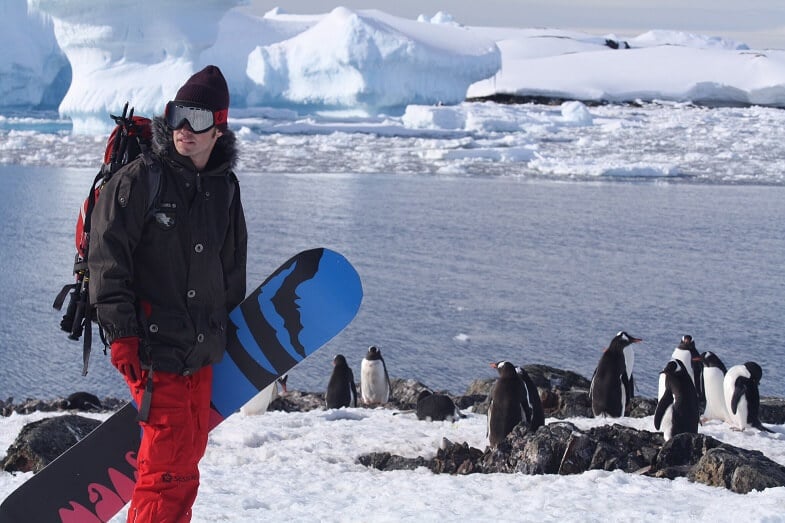 Sean Busby is a professional snowboarder living with type 1 diabetes, who travels to remote corners of the world on snowboarding expeditions. While training for the 2010 Olympics, he endured a complicated diagnosis of T1D. He has since founded Riding On Insulin – a nonprofit organization that hosts action sports programs for kids, teenagers, and adults living with T1D. Sean's mission is to inspire children and teens to pursue their passions despite diabetes.
"Aside from insulin, being around others who have type 1 diabetes is the greatest management tool I've found," Busby said. "My advice is to find a diabetes camp and spend time with others who are living with the same struggles and successes. Through shared experience, we find the strength to thrive despite diabetes"
Locally, Sean hosts an all-day camp at Wachusett Mountain in Princeton, MA every February for young people living T1D and their siblings. One pediatric care team physician at the UMass Diabetes Center of Excellence who has attended a "Riding On Insulin" event in the past said, "It's a great experience and the kids really enjoyed it."
Sean's story and photos can be found on the UMass Diabetes Center of Excellence Wall of Honor, located in the Ambulatory Care Center (ACC Building). The collection of inspirational diabetes success stories are located in the hallway adjacent to the patient waiting area. The next time you visit for an appointment with your UMass DCOE Care Team, check out the Wall of Honor. Our honorees include Nick Jonas, Baseball Hall of Famer Lou Brock, Mary Tyler Moore, and others.