Page Menu
Smashed Chickpeas with Cumin Turmeric Yogurt
Prep Time: 5-10 minutes Makes: 1-2 servings
Ingredients:
1 cup canned no sodium chickpeas, drained, and rinsed
4 stalks asparagus, thinly sliced
1 large handful spinach, stems removed if needed
¼ bunch cilantro, stems removed if needed
½ cup plain Greek yogurt
½ teaspoon cumin
¼ teaspoon turmeric
Directions:
Steam asparagus and spinach in microwave- place 1-2 tablespoons water in bowl with asparagus, cover with damp paper towel and microwave for 2 ½ minutes or until tender. Remove and drain. Follow with the spinach.
Microwave chickpeas for ~20 seconds. Cover with damp paper towel. Be careful, they tend to pop in the microwave. Remove and mash chickpeas into a paste. Heating them helps them to mash better but you can mash them without heating if you desire.
Add asparagus, cilantro, and spinach to chickpeas.
Stir cumin and turmeric into yogurt. Top chickpea mixture with yogurt. Eat as is, in a lettuce wrap, or have a sandwich.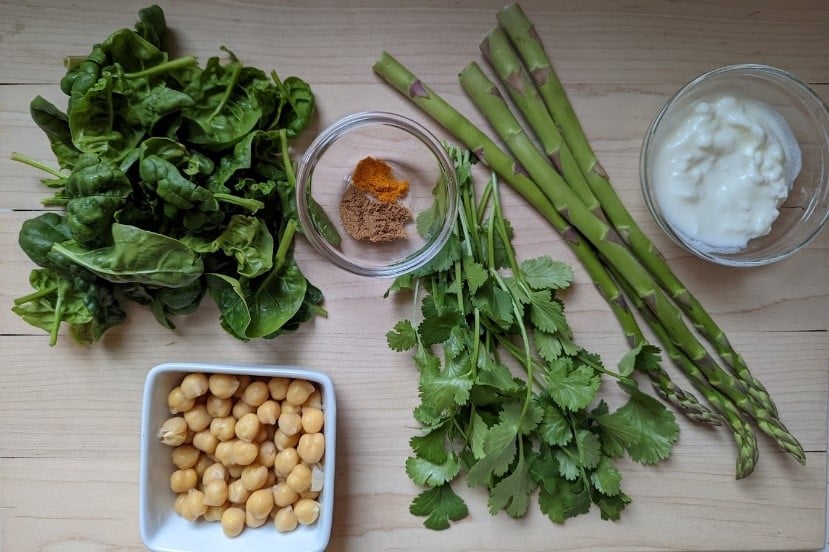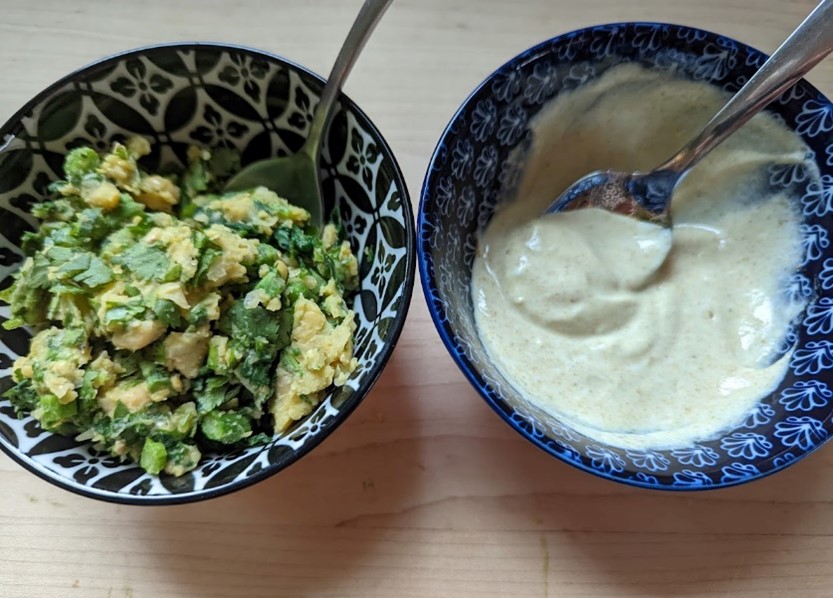 Recipe and Image Credit: Rene Maserati
IBD-AID Phase III (as tolerated). For Phase II, puree chickpeas and use stemless spinach and cilantro (as tolerated). Please see IBD-AID Foods List to adapt recipe to personal tolerance & phase.