Page Menu
Cashew Cream Spinach Puree
Prep Time: 10 minutes Soak Time: 30-60 minutes Cook Time: 10 minutes
Makes: 2-4 servings

Ingredients:
2 cups raw cashews
2 cloves garlic, minced (may omit if not tolerated)
2 tablespoons olive oil (or neutral oil)
½ teaspoon sea salt
3 cups baby spinach, stems removed if needed

Directions:
1. Add water to medium pot and bring to a boil. Remove from heat and add cashews. Soak 30-60 minutes or until tender.
2. Meanwhile, trim spinach. Bring medium pot of water to boil. Add spinach to a mesh strainer. Pour water over spinach to wilt. Blend spinach vented high-speed blender until smooth. Remove from blender and set aside.
3. Drain and rinse cashews. Add cashews, 1 cup water, oil, garlic and salt to high-speed blender and blend until smooth. Remove from blender.
4. Add spinach puree back to blender with ½-1 cup cashew cream sauce, depending on how thick you like the puree, and blend until smooth.
5. Leftover cashew cream sauce can be refrigerated up to 5 days or stored in the freezer up to 3 months.

*Cashew Cream Sauce recipe from https://www.bonappetit.com/recipe/cashew-cream

IBD-AID Phase I, II, and III (as tolerated).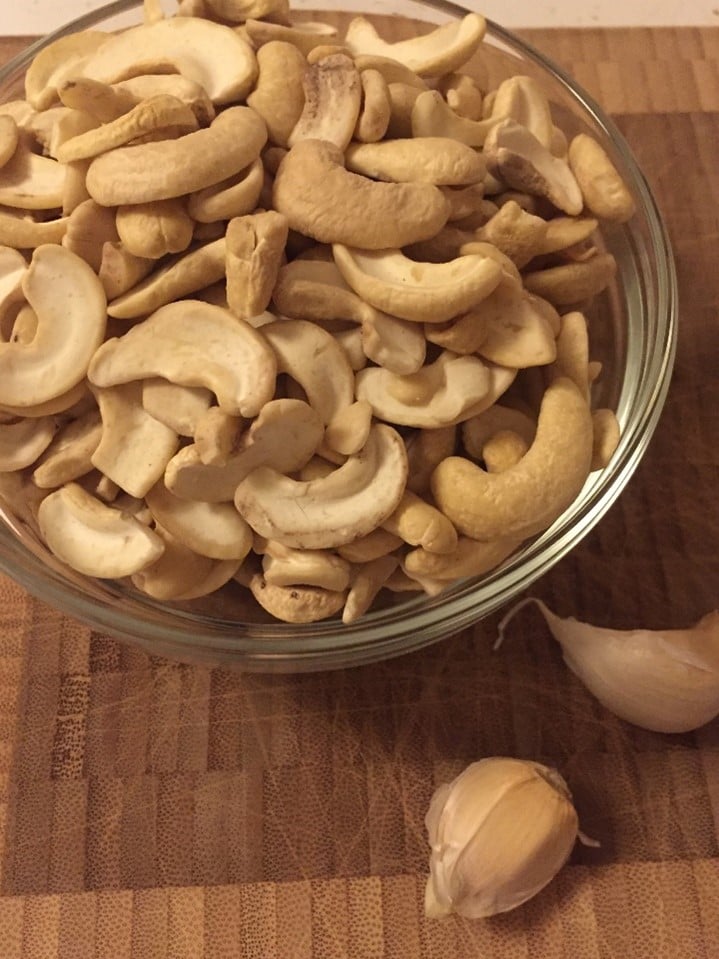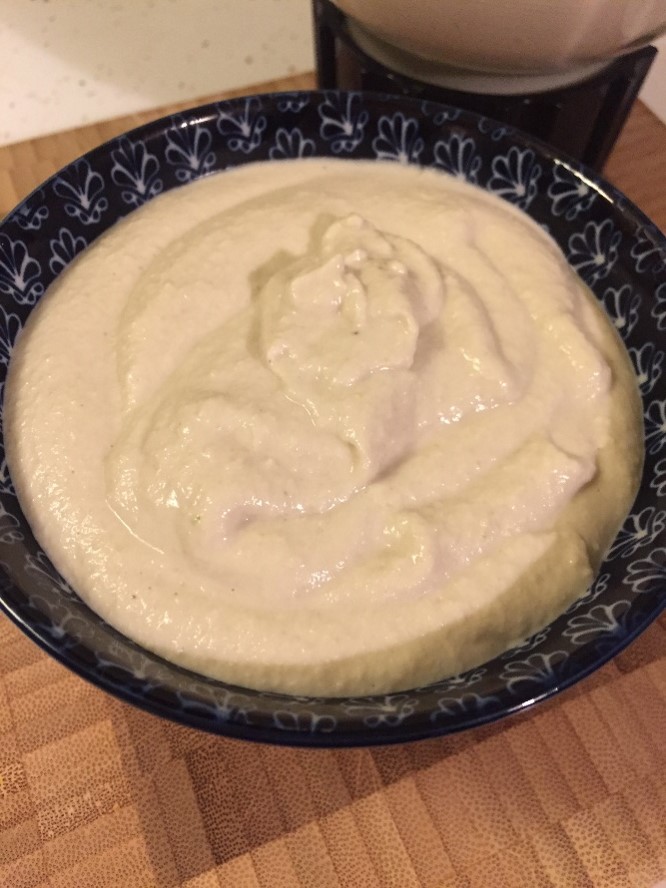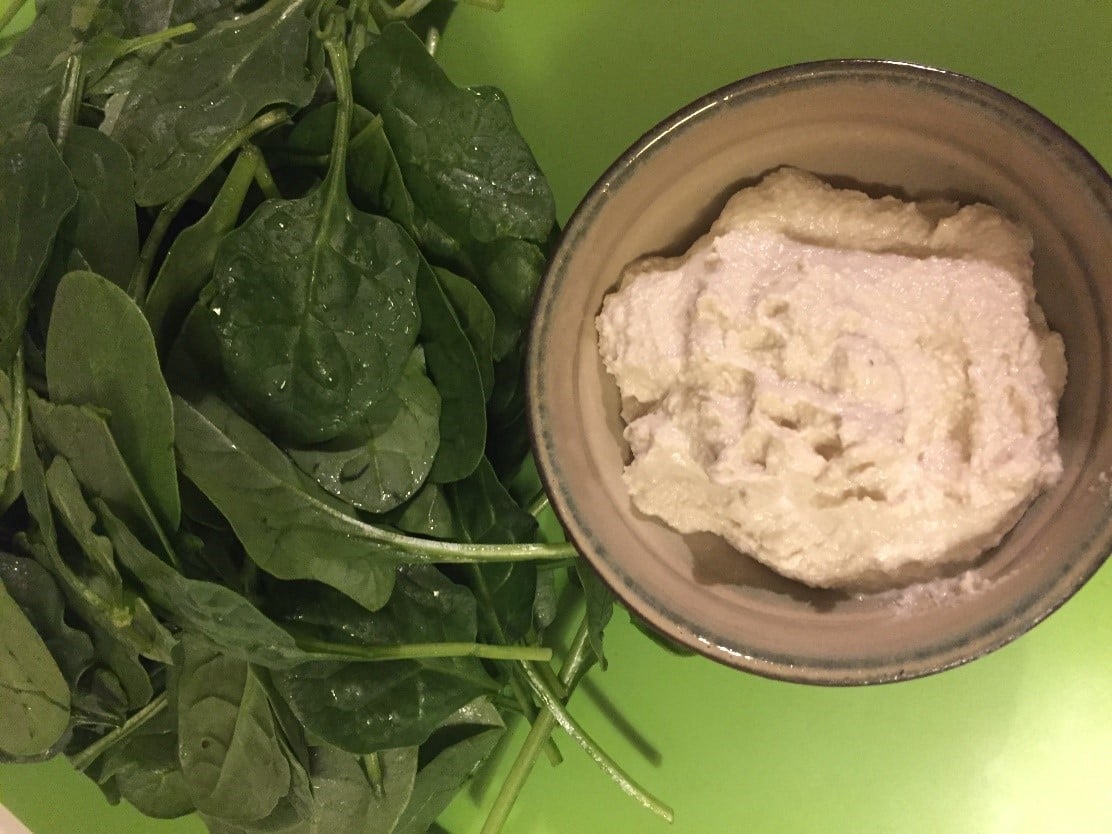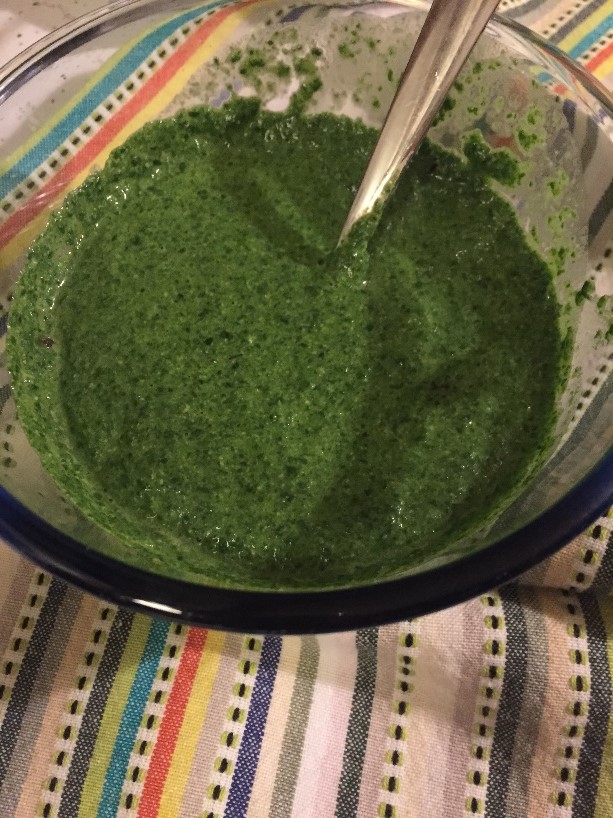 Image Credit and recipe adapted by: Rene Maserati