Page Menu
Banana Oat Bars
Prep Time: 5 minutes Bake Time: 20 minutes Makes: 12 bars
Ingredients:
2 cups gluten free rolled oats
1 tablespoon ground flaxseed
1 tablespoon chia seed (ground if needed)
¼ teaspoon sea salt
¼ cup sunflower seeds
1 ½ teaspoon cinnamon
½ teaspoon ground ginger
½ cup crushed walnuts
2 ripe bananas, mashed
1 tablespoon raw local honey (not pictured above)
3 tablespoons water
Directions:
Preheat oven to 350oF. Line brownie pan with parchment paper.
Combine dry ingredients in a large mixing bowl. Combine bananas, honey, and water. Stir into dry ingredients.
Press mixture into baking pan, pressing into the sides of the pan. Bake for 20 minutes or until golden brown. Cut into 12 bars. Store in air-tight container up to a week.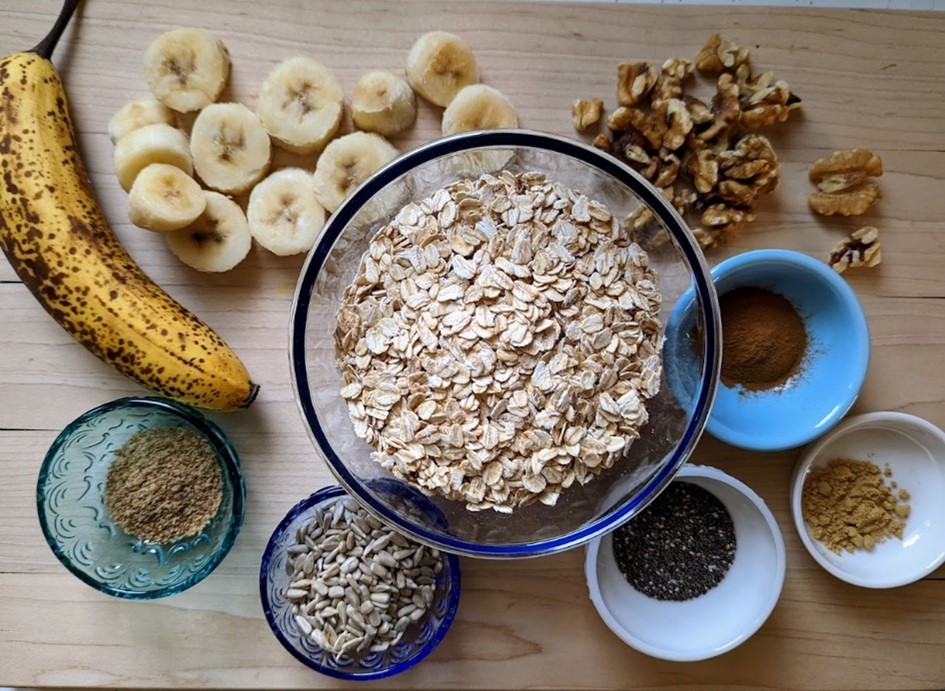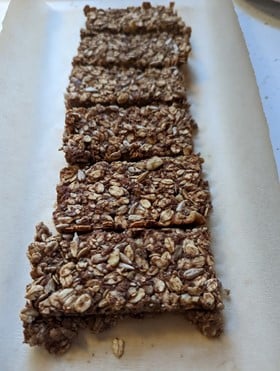 Recipe and Image Credit: Rene Maserati
IBD-AID Phase III (as tolerated). Please see IBD-AID Foods List to adapt recipe for personal tolerance and phase.