Page Menu
Pumpkin Chai Latte
Prep Time: 5-10 minutes Makes: 2 servings
Ingredients:
2 cups unsweetened almond milk (or non-dairy milk of choice)
1/3 cup pumpkin puree (unsweetened)
2 teaspoons chai spice blend*
2 teaspoons vanilla
2 teaspoons honey (raw, local is best)
2 black tea bags (regular or decaf)
Directions:
Combine milk, pumpkin, chai spices, vanilla, and honey in a small saucepan. Bring to a boil over medium/low heat, stirring frequently. Remove from heat once mixture starts to boil.
Add tea bags and steep for 3-5 minutes. Remove tea bags and strain. Whisk to make latte frothy. Pour into mugs. Top with a few sprinkles of cinnamon.
*Chai Spice Blend
2 tsp. ground cardamon, 2 tsp. ground allspice, 2 tsp. ground nutmeg, 4 tsp. cinnamon, 2 tsp. ground cloves, 6 tsp. ground ginger. Makes 6 tablespoons.
IBD-AID Phases I, II, and III (as tolerated).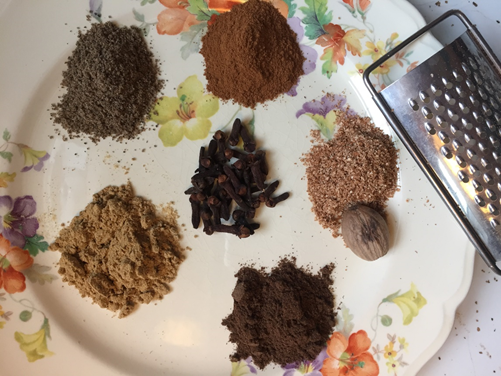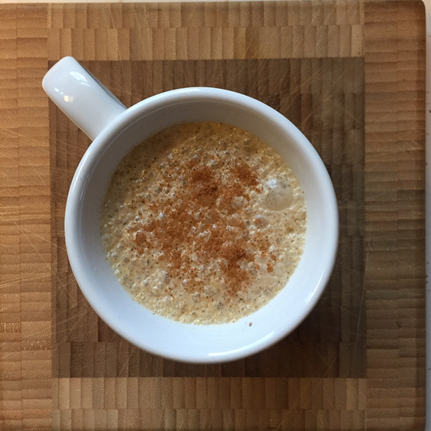 Recipe and Image Credit: Rene Maserati