Page Menu
Cauli-Rice Risotto with Pureed Leeks
Prep Time: 10 minutes Cook Time: 25 minutes Makes: 4 servings
Ingredients:
1 small leek, thinly sliced
3 cloves garlic, minced
1 14-oz. can cannellini beans, drained and rinsed
12-oz. bag frozen cauli-rice
½-1 cup broth (or water)
1 cup fresh grated parmesan cheese
Black pepper to taste (optional)
2-3 tablespoons fresh chopped parsley (optional)
Optional add-ins: 1 cup chopped kale, 1 cup frozen peas (can be cooked and pureed with leek or cooked with cauli-rice if puree is not needed)
Directions:
Saute leek in 2 teaspoons olive oil (or sweat in water) until soft. Add garlic and cannellinis. Stir and cook for ~30 seconds. Remove from heat. Add to blender and puree until smooth. Set aside.
Add cauli-rice to pan with ½ cup broth and cook over medium heat until soft, ~5-7 minutes. Add parmesan cheese and stir, adding more broth if needed. Reduce heat to medium-low. Add puree to pan. Continue to stir every few minutes as risotto thickens to prevent sticking to the pan. Cook for ~5 minutes longer. Top with fresh chopped parsley and serve.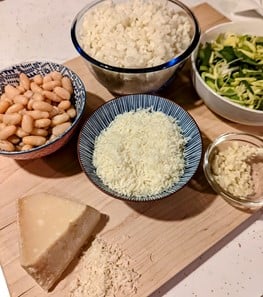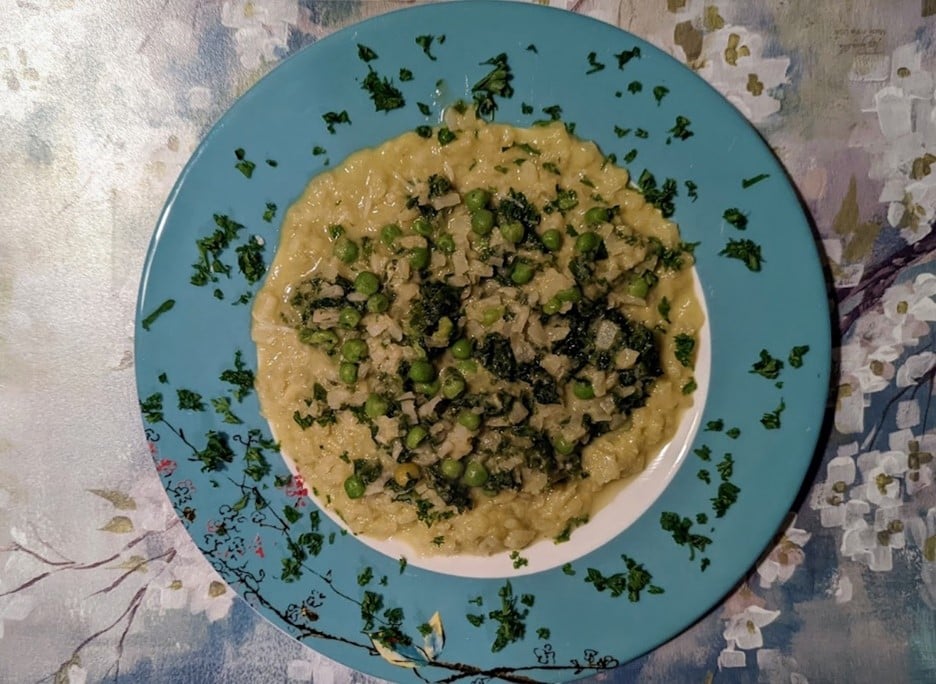 Recipe & Image Credit: Rene Maserati
IBD-AID Phases II and III (as tolerated). Please see IBD-AID Foods list to adapt recipe for personal tolerance and phase.