European Congress of Radiology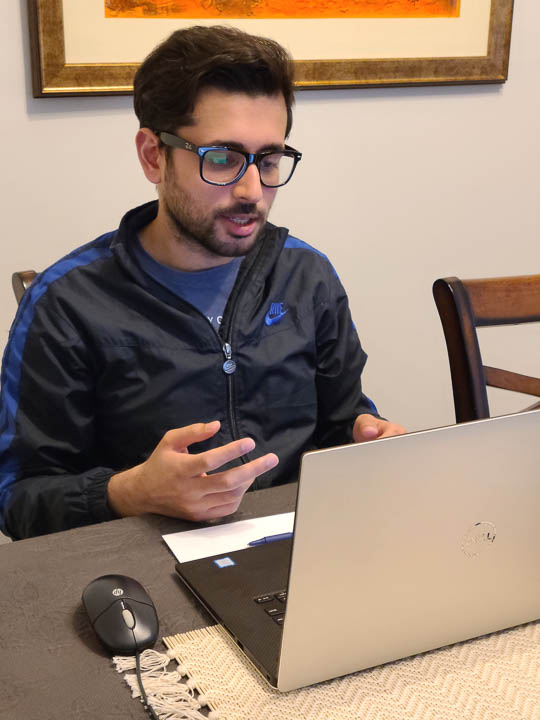 The European Congress of Radiology 2020 (ECR 2020) was an online-only event this year. UMass Radiology Resident Sameer Hanfi, MBBS, recent grad Evan Ruppell, DO, former visiting fellow Javzandolgor Nyamsambuu, MD and body faculty presented at the European Congress of Radiology. They were scheduled to attend and present at the meeting in Vienna, Austria July 15 – July 19, 2020. Dr Hanfi's abstract was accepted for both oral and poster presentation. The congress is the annual meeting of the European Society of Radiology. This year the meeting was held virtually due to COVID-19 pandemic.
Congratulations to Sameer, Evan, Javzandolgor and other coauthors.
Abstract titles:
Cystic Liver Lesions: Differential Imaging Features. J Javzandolgor Nyamsambuu, Alan. Goldstein, Evan Ruppell, Young Kim.
A multimodality pictorial review of small bowel neoplasms and their mimics. Educational poster and oral presentation virtually in Voice of EPOS (Electronic presentation online system); S. H. Hanfi, A. Goldstein, L. McIntosh, M. Yang, Y. H. Kim.
Sameer Hanfi's thoughts about a virtual meeting
"It was a pleasure to attend the virtual ECR 2020 this July. I was originally supposed to do an oral presentation at ECR 2020 in Vienna, but, unfortunately, this was switched to being virtual due to the ongoing pandemic. Uploading your voice to be presented virtually obviously cannot compare to presenting to an actual audience. The glaringly missing part of the experience was, of course, the social interaction with Radiology colleagues from around the world and the rich cultural and geographic diversity you encounter whilst attending the conference. That being said, nevertheless, I think ECR was a hugesuccess. I got to attend some great talks and listen to different perspectives from Radiologists pertaining to different backgrounds and sub-specialties. Although we couldn't meet in person, the experience was in itself very fulfilling and informative. I am looking forward to attending future conferences when hopefully, this pandemic ends and the experience can be more intimate and socially rewarding."
Sameer Hanfi, MBBS
Radiology Resident
PGY-4
The European Congress of Radiology 2020 (ECR 2020) was an online-only congress and was streamed live between July 15-19, 2020. Following the online congress, the European Society of Radiology will be streaming further content through their Highlight Weeks throughout the rest of the year. In addition, all content from the initial ECR 2020 programme is available on-demand throughout the rest of the year until December 31, 2020. This content is included with the ECR 2020 ticket. The number of attendees for 2020 was 15,265 in 2019 there were 14,602 total Congress attendees an increase of 5%.