Page Menu
Neurointerventional Radiology Fellowship
The Neurointerventional Radiology Division at UMass Memorial has its roots starting in 2006 when Dr. Wakhloo started the only Neurointerventional Program in central Massachusetts. Dr. Wakhloo is a pioneer in the field of flow diversion, the newest technology in the treatment of cerebral aneurysm. He has authored over 150 publications and contributed to numerous books on interventional radiology over his distinguished 30-year career. He has also served as a research thesis advisor for more than 20 students and mentored numerous fellows in Neurointervention. Since its inception, the Division has grown to include three attending physicians, two fellows, and two mid-level care providers with a goal of being leaders in neurointerventional therapy.
The current Director of the Neurointerventional Fellowship Program, Dr. Ajit S. Puri, has many publications in peer-reviewed journals, is one of the most highly experienced interventionalists in using flow diversion, and has research interests in clot characteristics and morphology and maximizing the design of mechanical thrombectomy devices. He is the principal investigator of numerous national and international trials and registries at UMass Memorial Medical Center, offering advanced and minimally invasive techniques to treat cerebrovascular diseases. UMass Memorial Medical Center is the only center to offer these novel therapies, not only in Massachusetts, but in the New England region.
Therapeutic Procedures and Case Load:
Endovascular procedures that are currently offered include:
Cerebral (Brain) Angiography
Spinal Angiography
Brain Aneurysm Treatment (Coil Embolization, Stenting, Flow Diversion)
Brain and Spinal Arteriovenous Malformations Treatment
Acute Ischemic Stroke Treatment
Carotid and Vertebral Artery Stenting
Vertebral Augmentation (Kyphoplasty, Vertebroplasty)
Epistaxis Embolization
Brain and Spinal Tumor Embolization
Sclerotherapy of Vascular Abnormalities
Treatment of Pediatric Brain and Spinal Vascular Abnormalities
Spinal Bone Biopsies
Intracranial Stenting
Annually, we treat between 900-1100 patients including up to 600 cerebral angiograms, up to 200 aneurysms, 80-100 stroke interventions and approximately 100 spinal interventions.
Positions Available: 1
Length of Fellowship: 24 months
ACGME: No
Application Dates: No longer accepting applications for fellowships beginning July 1, 2022 (Please check back for details regarding future application dates and deadlines.)
Interview Dates: November through March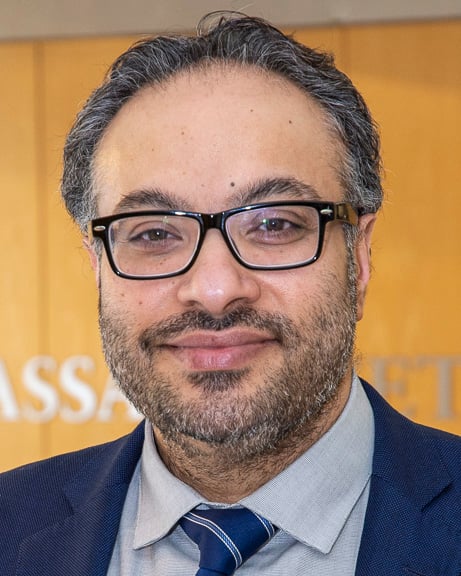 Ajit S. Puri, MD DM
Program Director
Neurointerventional Radiology Fellowship