Page Menu
Modalities
UMass Memorial Medical Center (UMMMC) is a 682 bed tertiary care hospital and the major teaching hospital for the University of Massachusetts Medical School. UMMMC is Worcester county's only Level I trauma center and the referral center for central New England. The UMMMC, UMMIC and UMass Memorial Marlborough Hospital provide inpatient and outpatient advanced imaging services to the community. Clinical Facilities include:
6 CT scanners including 1 Siemens dual energy CT
6 MRI systems
1 PET/CT
8 Phillips iU22 for diagnostic and interventional examinations
Dedicated C-arm for fluoroscopic MSK interventional cases.
The Division of Musculoskeletal (MSK) Imaging specializes in the imaging of bone, joint and soft tissue disorders: arthritis, trauma, tumor, infection, metabolic disease, and sports medicine. We use MRI, CT, ultrasound, radiography and other advanced technologies. We support and interpret a variety of modalities in the diagnosis of MSK diseases including:
Conventional radiography – ALL locations except UMMIC Shrews St
Fluoroscopy – Marlborough, Memorial and University
Computed Tomography (CT) – Marlborough, Memorial and University
Ultrasonography (US) – Marlborough, Memorial and University
Magnetic Resonance Imaging (MRI) – UMMIC Shrewsbury St, Marlborough, Memorial and University
Diagnostic and Therapeutic Image Guided Procedures – Marlborough, Memorial and University



Conventional Radiography
All radiography is now performed using either computed radiography or digital radiography at eight of our ten clinical sites. We perform close to 100,000 adult non-emergency room studies every year, representing radiographic examinations of the axial and appendicular skeleton and including all radiographic studies of the head and neck.


Fluoroscopy
We perform fluoroscopic examinations at Memorial and Marlborough Hospitals. We use these examinations in the performance of arthrograms and for image guidance in a variety of diagnostic and therapeutic joint injections. We perform fluoroscopic guided joint aspirations at University, Memorial and Marlborough Hospitals.
Ultrasonography
We perform MSK ultrasound at the University campus of UMMMC and Marlborough Hospital. A variety of diagnostic, therapeutic and image-guided procedures receive supervision and interpretation by an MSK radiologist. We also provide inpatient diagnostic ultrasound of the extremities at both University and Memorial Hospitals.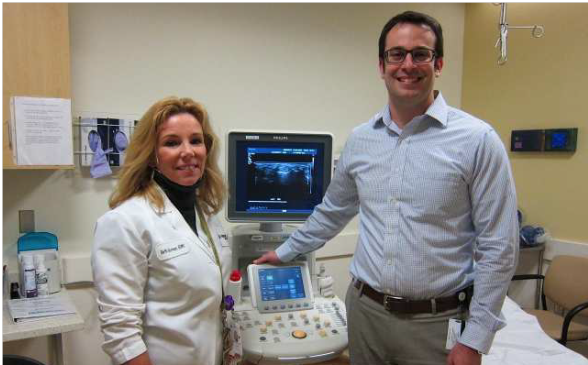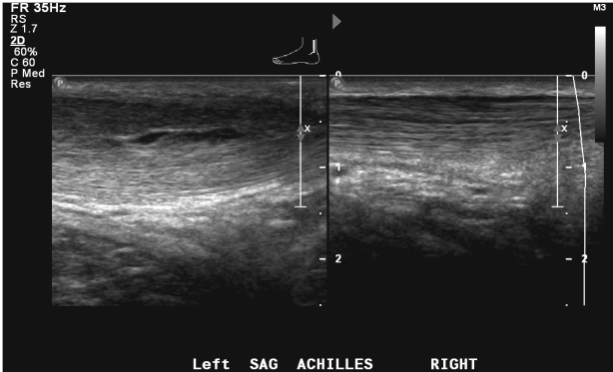 Computed Tomography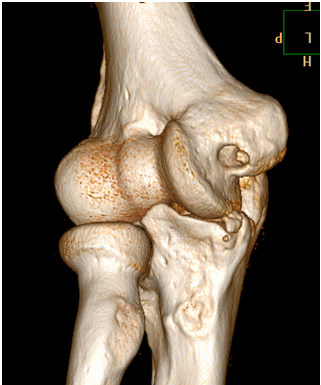 Last year we performed nearly 2,500 adult non-emergent MSK CT examinations at our Memorial and University Campuses of UMMMC and Marlborough Hospital. In addition to routine diagnostic CT exams, we also perform specialty MSK studies using CT, including:
CT arthrograms (Marlborough Hospital and Memorial Campus)
CT guided soft tissue and bone tumors of the extremities (University Campus)


Magnetic Resonance Imaging (MRI)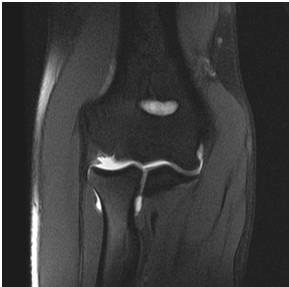 We perform routine MSK MRI studies on six 1.5T magnets at several campuses of UMass Memorial MRI & Imaging Center (UMMIC) including:
-Marlborough Hospital
-Memorial Campus of UMMMC
-University Campus of UMMMC
-UMMIC at Shrewsbury St.
These studies include all adult MRI examinations of the appendicular skeleton including joint, bone and soft tissue assessment. The division also interprets MRI studies of the bony pelvis and the temporomandibular joint.
MR arthrograms are currently performed at Marlborough and Memorial Hospitals for adult patients. Additionally, the MSK division provides interpretation of all adolescent (14-18yo) MSK MRI examinations for our community at Marlborough Hospital.