Page Menu
Radiology Interest Group (RIG)
The Radiology Interest Group is a student-run organization for those interested in the field of Radiology. Events are held throughout the academic year with the intention of providing medical students with opportunities to meet our Radiology faculty and residents, to nurture an interest and excitement about the field, and to help them navigate residency programs and applications.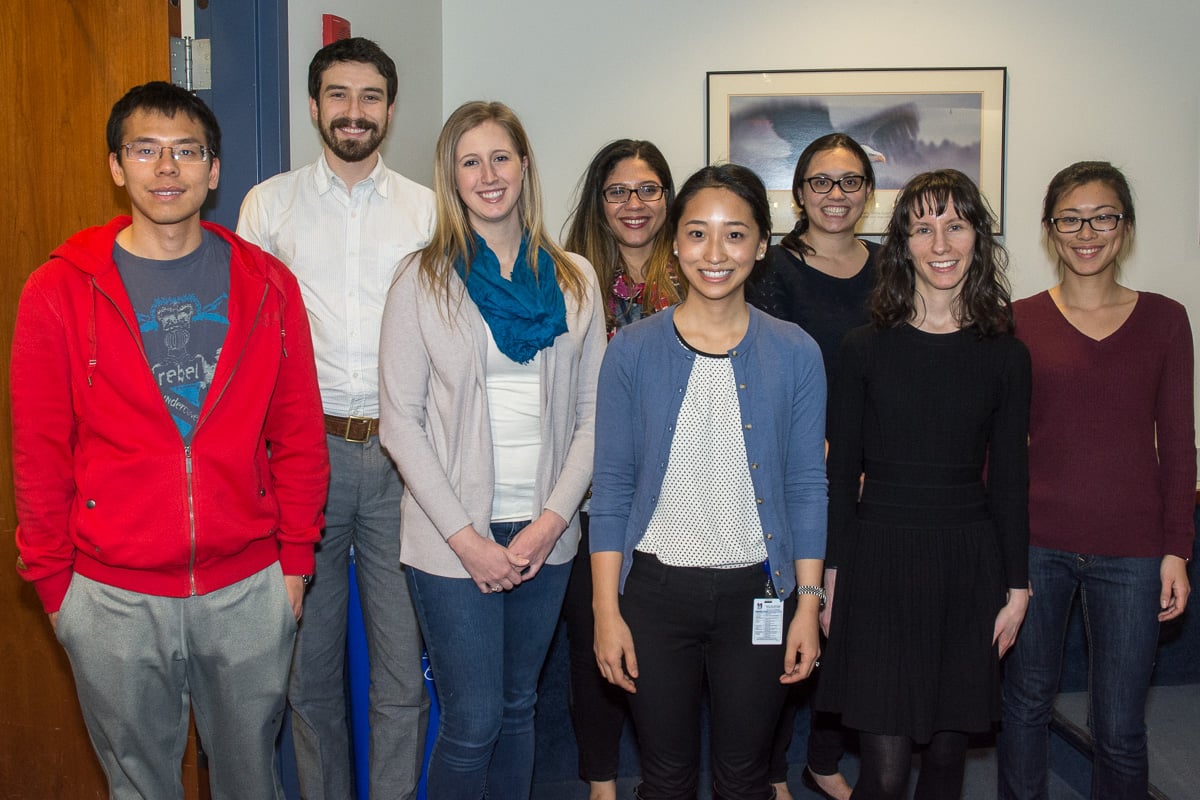 Several of the 2017 Radiology Interest Group members (L to R): Minh Phan, Matthew Breen, Victoria Podsiadlo, Evelyn Guerra, Elizabeth Yuan, Kristina Prachanronarong, Ella Kipervasser, and Hannah Lin.
Student Co-Leaders
Please email any of the co-leaders, and we will be more than happy to add you to our email listserv!
Events
Careers in Radiology Panel Discussion
Thursday, August 24th, 2017 at AMP I
This event will feature a panel discussion about careers in Radiology with faculty members representing a variety of subspecialties including interventional radiology, breast imaging, musculoskeletal imaging, pediatric radiology and neuroradiology. Come and learn more about this highly innovative and evolving field in an informal panel discussion over pizza.
Please RSVP here: https://goo.gl/forms/odaCmCMGphPRoPGr2
Women in Radiology
Date: TBA
The goal of this event is to raise the profile of the field of Radiology to female medical students, and to discuss the benefits of choosing this field as a career. In particular, we will discuss barriers of entry to the field that are gender-specific, with a focus on how they can be overcome.
Documentary Screening - Without a Scalpel: The technology and people behind modern surgery
Date: TBA
This short film is about the elegance, innovativeness, and power of image-guided minimally invasive surgery, better known as interventional radiology.
Radiology Residency Application Advice Night
Date: TBA
A Q&A with fourth years, who have recently been through the application process, to answer questions about planning 4th year schedules, the application process and the interview trail.
Faculty Advisors
UMMS Radiology Interest Group (RIG) at Activities Fair - August 11
The UMMS Radiology Interest Group, with Carolynn DeBenedectis, MD, ready to attract new medical students.