Page Menu
Translational Anatomy Faculty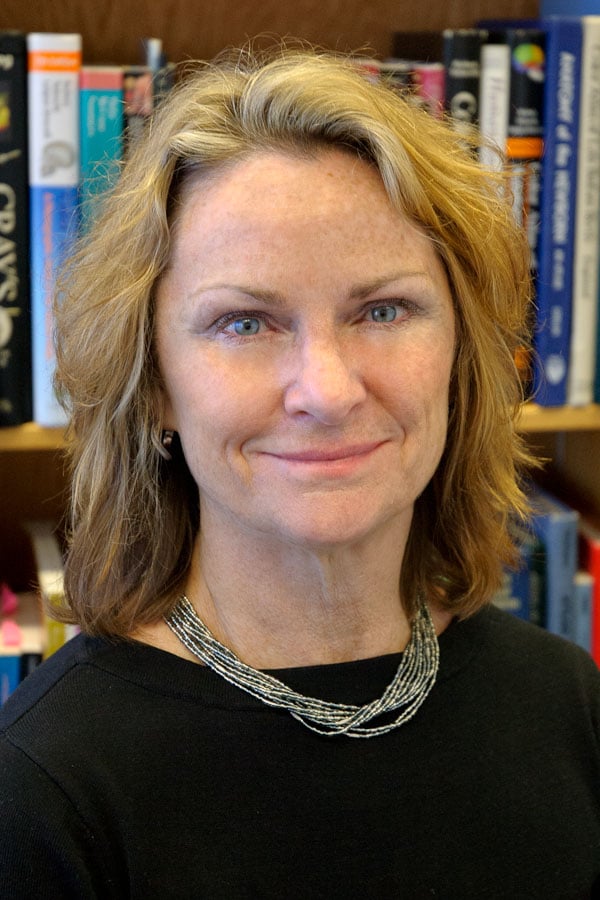 Anne Gilroy
Associate Professor of Clinical Anatomy, University of Massachusetts Medical School
Co-Director of the DSF (Development, Structure and Function) SOM Course
Director of Anatomy and Imaging Resources for iCELS
Contact: Anne.Gilroy@umassmed.edu
Faculty Profile
Anne Gilroy is an Associate Professor of Clinical Anatomy and co-director of the Development, Structure and Function course for 1st year medical students. Over her 25 years as a UMass employee, she has also created and directed a variety of 4th year electives and residency anatomy programs. In 2008 Anne co-authored the Thieme's Atlas of Anatomy (now in its 2nd edition) and in 2012 authored Thieme's Anatomy-An Essential Textbook, both of which were designed for use in medical gross anatomy programs. Her interests focus on curriculum development, especially as it pertains to the integration of clinical medicine with basic anatomy. As the Director of Anatomy and Imaging Resources for iCels, Anne is responsible for creating innovative teaching strategies through the use of simulation technology. Since 2012 Anne has been part of the collaborative revitalization of the anatomy program at the A.M. Dogliotti College of Medicine of the University of Liberia, West Africa.

Eustathia Lela Giannaris, PhD
Assistant Professor in Radiology, University of Massachusetts Medical School
Director, Summer Anatomy Enrichment Program
Co-Course Leader, Capstone Discovery and Scholarship Course (CSD)
Contact: EustathiaLela.Giannaris@umassmed.edu
Faculty Profile
Lela Giannaris, PhD is an Assistant Professor in the Division of Translational Anatomy in the Department of Radiology. She earned a PhD in Anatomy and Neurobiology from Boston University School of Medicine and joined the UMMS faculty in 2010. Dr. Giannaris serves as a core anatomy faculty member in the Development, Structure and Function (DSF) and Brain: Clinical Neuroanatomy courses for first and second year medical students, respectively. Dr. Giannaris also directs the Summer Anatomy Enrichment Program for first-year medical students who are interested in receiving further training in anatomy and developing educational materials to enhance the anatomy curriculum. In addition, Dr. Giannaris is a Co-Course Leader of the Capstone Scholarship and Discovery course (CSD), a longitudinal course that engages students in a scholarly project during all four years of medical school. Dr. Giannaris has conducted neuroscience research on various topics such as gene therapy for neurodegenerative diseases and quantitative neuroanatomy in aging, and is now expanding into medical education research. She is interested in curriculum development, particularly as it relates to the use of 3D visualization methods and self-directed learning resources to enhance the gross anatomy and neuroanatomy curricula.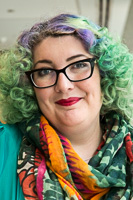 Yasmin Carter, PhD
Assistant Professor in Radiology, University of Massachusetts Medical School
Contact: Yasmin.Carter@umassmed.edu
Faculty Profile
Yasmin Carter, Ph.D. is a faculty member for the School of Medicine's Development, Structure and Function course. Originally from New Zealand, Dr. Carter traveled to England to earn her Bachelor Degree and then Canada for her Masters, PhD and her Postdoctoral Fellowship. Dr. Carter's research background is in cellular-level bone imaging utilizing a synchrotron, a type of particle accelerator. Dr. Carter is interested in simulation and modeling and is currently working to build a lab for experimental 3D printing in iCELS, both of which she says are the future of medical education. Dr. Carter has an "open door policy" and would like anyone with interests in collaborating on high-resolution bone imaging projects or 3D printing to feel more than welcome to reach out to her.