Page Menu
A Message from the Longitudinal Biomedical Director of Imaging - UMass Chan VISTA Curriculum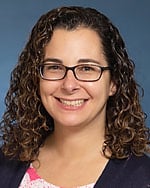 Welcome to the UMass Chan Medical School Radiology Education Program for Medical Students. This site will provide you an overview of the varied medical student instruction provided by the Department of Radiology. From first year pre-clinical exposure through fourth year clinical electives, we aim to provide a supportive learning environment for students where they will experience the diverse roles of Diagnostic Radiology in patient care. Students will be exposed to a broad array of imaging modalities with an emphasis on understanding the safe and most effective use of medical imaging in clinical practice.
Faculty from the Department of Radiology are actively involved in preclinical teaching during the Discovery phase of the VISTA curriculum. Imaging content will continue into the clinical years during the Exploration and Horizon phases of the curriculum. There is a one week Radiology Clerkship in the Exploration phase of the curriculum in which students will spend the week learning about imaging and practicing their diagnostic imaging skills in hands-on sessions with radiologists. Additionally, the Department offers several one week Flexible Clinical Experiences (FCE) for students looking to explore a particular facet of radiology. Finally, during the Horizons phase of the curriculum in the 4th year, a variety of general and subspecialty clinical clerkships and electives are provided to interested students in Diagnostic Radiology or one of the Radiology Subspecialties.
While on a Flexible Clinical Experience (FCE), Clinical Clerkship or Elective, the student will work closely with residents, clinical fellows and faculty in the Department of Radiology. Clinical Clerkships and Electives provide instruction through:
Didactic lectures
Small interactive conferences
Reading Room teaching
Divisional and Interdepartmental clinical conferences
UMass Chan Medical Students interested in the field of radiology may also wish to become involved in the Radiology Interest Group. Students from outside institutions are welcome to apply for one of our 4th year clinical electives. More information for prospective visiting students may be found here. If you have any questions, do not hesitate to contact me or Wendy Diamond.
Sincerely,
Maria Barile, MD
Longitudinal Biomedical Director of Imaging - UMass Chan VISTA Curriculum
Program Director, Cardiothoracic Imaging Fellowship
Assistant Professor of Radiology, Cardiothoracic Imaging