American Association for Anatomy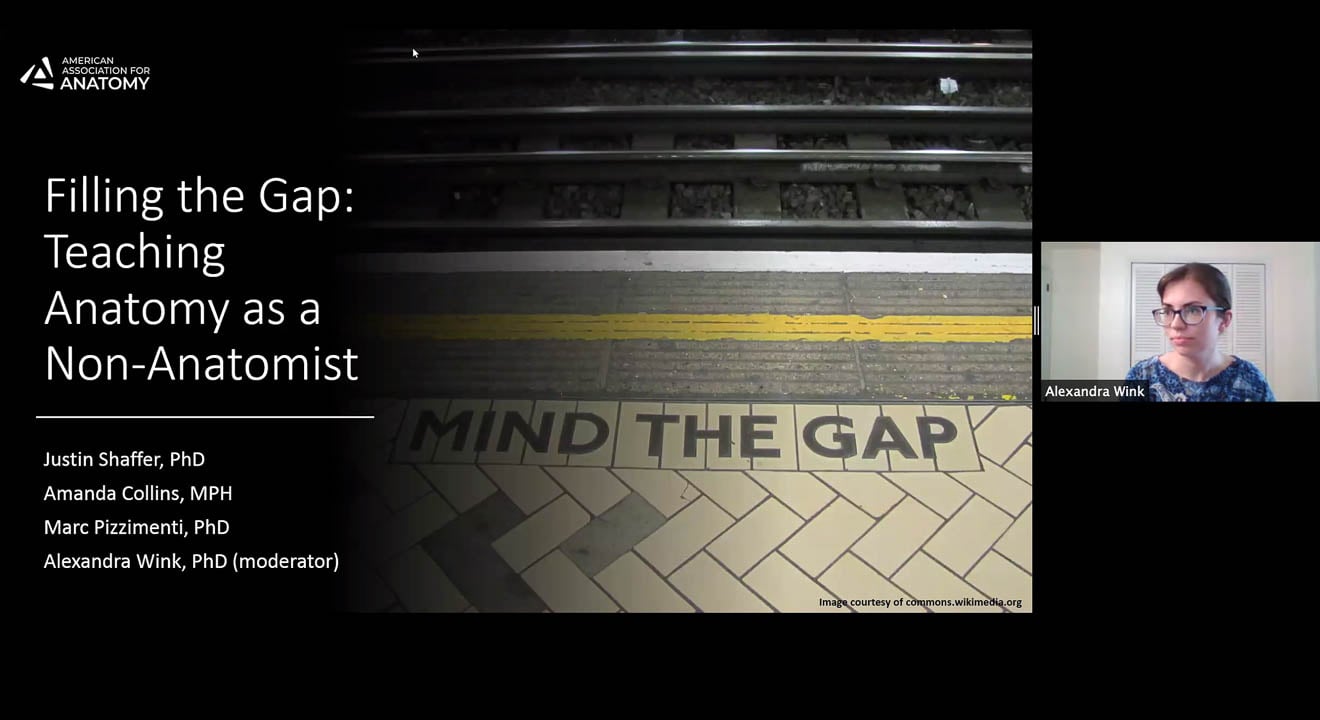 Alexandra Wink, PhD moderated a webinar for the American Association for Anatomy (AAA) recently titled Filling the Gap: Teaching Anatomy as a Non-Anatomist. Fellow Translational Anatomy faculty member, Amanda Collins, was one of the featured speakers during the webinar. The webinar focused on the experiences of faculty who were not trained as anatomists (or may not consider themselves to be anatomists) who found themselves having to teach in the anatomical sciences. The speakers described the unique trajectories that led them to anatomy teaching and shared the resources they used to learn anatomy 'on the job.' This webinar also emphasized the need for professional societies and institutions to offer continuing education for individuals interested in pursuing post-graduate anatomy education.
The title of Amanda's talk was A Little Help from my Friends: Mentoring and Networking for Career Development. She commented that she thought "the session was great and was glad to have the option to present virtually rather than canceling the session all together." The recording of the webinar is available online for AAA members.
Dr. Wink's thoughts on presenting virtually: "it was a very different format than we'd originally imagined our presentation to be—speaking at our desks instead of at a podium in a conference venue—but the benefit was that with the webinar format, the talks could be recorded and used as a resource well after the presentations ended. I'm very grateful for speakers who were excited to adapt to the new format and all of the technical and other support from AAA that facilitated this webinar."
AAA's annual meeting to be held in San Diego, CA this past April was canceled due to COVID-19 restrictions and parts of it were hosted virtually.