Joint Commission Survey
31 July 2020
Dear All,
This morning marks the end of our long anticipated Joint Commission Survey, and it was one of the absolute best that this organization has seen. Considering the unprecedented time in which we've been living the last several months makes this survey even sweeter! This is a testament to the incredible work that everyone does every day. I couldn't be more proud of the department and of the organization. Every one of you contributes to our success, and this is a day in which you should acknowledge yourselves and your colleagues for the support and incredible work you do for our patients and each other.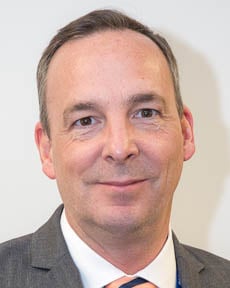 The JC surveyors couldn't have been more effusive about their experience here at the Medical Center and with all our staff. They engaged over 200 people in conversation over the last 4 days and were incredibly impressed. While many of you were involved in the survey and did a marvelous job preparing and presenting, I want to acknowledge one individual in particular – Kevin Reynolds. Kevin met with the physician surveyor to review with her Radiology's quality initiatives and data collection/management. It was said that "Kevin hit a grand slam and the surveyor told him it was the best presentation of data she's ever heard". Kevin, thank you for all you do to support the entire department in this area. You do amazing work.
The majority of the 37 findings were in the area of environment of care and life safety. We all realize there are opportunities here, but lets not forget the number of buildings that need to be maintained and many of them over 100 years old. In spite of the number of findings in this area they were primarily in the low-limited category. Generally a survey will end with an average of 60+ findings so we are well below the average. In addition, there were NO findings in the high, widespread, or life threatening categories which is amazing.
The rest of the findings were:
4 – infection control
7 – patient care (and all minor)
Thank you again, for all your hard work and dedication. You are to be applauded for a job well done!
Enjoy your weekend,
Kathy Green
Senior Director, Radiology Services
The department of Radiology was also highlighted in the daily email updates with quotes from the Joint Commission Surveyors.
Mammography: The surveyor appreciated the staff's enthusiasm about the work that they do, and was impressed with their process for identifying pre-surgery breast lesions.

Nuclear Medicine: The surveyor commented on the great processes and that the "overall care there is awesome."

Memorial Campus Radiology: "A prime example of how things should be done!"