Max Rosen - AI Roundtable Speaker
Exploring AI in Clinical Practice for Improved Healthcare Outcomes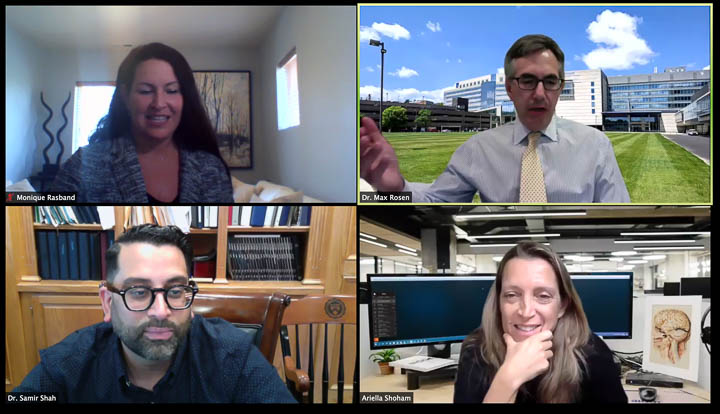 Department chair Max Rosen, MD, MPH was one of the experts during a roundtable discussion about integrating AI into Radiology practices.
This live session was moderated by Monique Rasband, Vice President, Imaging Informatics & Oncology, KLAS Research and featured, Dr. Max Rosen, Chair of Radiology at UMass Memorial Medical Center and UMass Chan Medical School and Dr. Samir Shah, VP of Clinical Operations for Radiology Partners.

KLAS Research' recent report on "Artificial Intelligence in Imaging 2020" addresses both the opportunities and the challenges of AI adoption and focuses on best practices related to AI deployment and clinical usage.
This session will cover:

1. Key insights from the KLAS Report
2. Challenges and opportunities of AI integration in clinical settings
3. Two unique AI users who discuss their AI usage experiences to date
The live webinar took place on Monday, August 10th at 4 PM EDT.
Ask the Experts is a monthly webcast series run by Aidoc introducing new trends and real use cases in the world of AI and Radiology.