ACR CT Accreditation - Memorial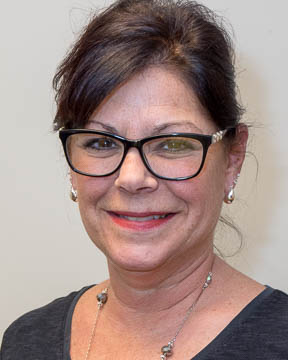 Kudos to Gail Bernard, RT(R)(CT) Lead CT Technologist, Linda Egan, Application Systems Specialist, and the CT Memorial staff for their role in being granted American College of Radiology (ACR) Accreditation for the next three years. The ACR application process and all the data it requires along with the selection of images to send for review can be a daunting task, no matter how many times you do it.
A special thank you to Gail and Linda Egan for their efforts in the selection of images and the electronic submission.
Marcia Amaral
Director of Radiology and Mammography
According to Gail Bernard: "It is a 2–3 month process every three years. You send in an application and wait to receive your information package of exams that are required for each scanner (we have 2 scanners at Memorial). This includes a physicist report (physicist has to do the testing and send report and images to ACR), 3 exams on each scanner to include our written protocol, techniques and radiation dose, and upload all images of each exam before you send to ACR for approval. No site visit is required. After the ACR reviews all images and required information on each scanner, they send their approval by e-mail. Will receive a certificate for each scanner which are then framed and posted in CT.
Congratulations Memorial CT Staff!